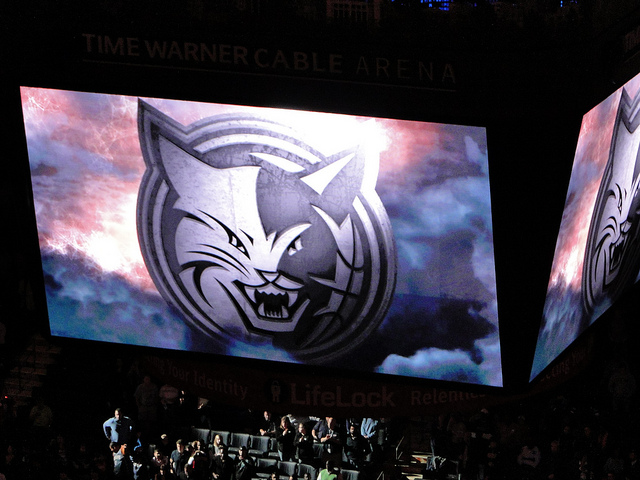 Tuesday, the Sacramento Kings entered what may be the most quiet arena in the NBA to take on a Charlotte Bobcats team which has turned heads this season with their immense improvement over last year.
And the Kings, like Time Warner Cable Arena, had a didn't make much noise.
The matchup started with both teams trading offensive possessions, running down the clock to the last second most times down the floor for highly contested shots – a pattern which ran fairly consistently through most of the game. At the final buzzer, Sacramento notched its 16th loss of the season, falling 95-87 to Charlotte.
No buckets came easy for the Kings. Passes were knocked away and looks of frustration were common as they struggled to put points on the board nearly every possession.
But, as usual, the team's one bright spot was DeMarcus Cousins.
It was a highly anticipated matchup between two premier big men. "Big" Al Jefferson and "Boogie" Cousins are offensive juggernauts near the basket, but it was clear who won Tuesday's duel. The Bobcats had no answer for Cousins' overpowering play down low and, along with his natural talent, it seems that he has become more strategic in the post. Backing players down and kicking to shooters when open, Cousins played an all-around solid game, beating out Jefferson, who fouled out with just 10 points for the night.
The rest of his team's success was another story.
With Rudy Gay's lackluster shooting performance tonight, no Kings player except for Cousins and Isaiah Thomas had consistently stellar play, while the Bobcats' Gerald Henderson and Kemba Walker joined Ramon Sessions to combine for 60 of Charlotte's 95 points.
Quincy Acy brought some great energy and much needed intensity to the Kings lineup; his role off the bench will clearly be as an energy creator for Sacramento.
An overall mediocre defensive effort from the Kings did them in, giving up open three-pointers and mid-range jumpers to the Bobcats consistently throughout the game.
The Bobcats won easily, as the silent arena of Charlotte saw its team go on to beat a Kings group which lacked energy, lacked production, and lacked execution down the stretch
Image courtesy of Amy Meredith | Flickr