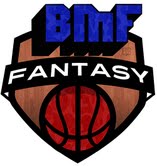 Let me be frank: the Philadelphia 76ers are a dreadful defensive team. With some good young talent, it doesn't seem like they should be so terrible. But defense wins championships, and their defense is so bad it probably wouldn't even beat the Washington Generals on a consistent basis.
Start your players against the Philadelphia 76ers. The stats speak directly to my point. Philadelphia is allowing opponents to score 111.0 points per game. To give some perspective, second worst is the Sacramento Kings at 104.3 PPG. Holy mackerel. The 76ers are actually giving up the most points per game since the 2009-10 Golden State Warriors. When looking at the schedule and seeing Brett Brown's crew up next, players' eyes must light up.
Why is this team so bad on one side of the floor? This would be a solid team if they could somehow figure it out defensively as they rank ninth in the NBA in scoring (103.3 PPG). Well, first I want to focus from just a statistical point of view. I am going to be using rotogrinders.com's information on fantasy points allowed vs. each separate position. Fantasy points are relative to daily fantasy sports point-based scoring instead of a rotisserie or head-to-head category-based scoring system.
Part of the reason you want to start your players against the Philadelphia 76ers is because they spread the love around. Some teams, such as the Utah Jazz, are just deficient against a few positions (in terms of fantasy points allowed). Here is a position-by-position breakdown, showing just how inept their defense really is:
Point Guard: Ranked dead last (30th) in the NBA in fantasy points allowed to opposing point guards per game (46.33). They allow the most three-pointers and assists to the position of any team.
Shooting Guard: Again last as they allow the most fantasy points per game to the shooting guard position (39.95). Sorry to be repetitive, but they allow the most three-pointers to the shooting guard position as well.
Small Forward: Guess what? They're not last! No, instead Philadelphia does have one team worse than them (the Cleveland Cavaliers) at defending the position (40.93). Philadelphia's 29th ranked defense vs. SFs again allows the most three-pointers to the position and the second most points.
Power Forward: The 76ers rank 27th in allowing fantasy points to the 4 (44.28). Unlike the other positions, they are not dead last in allowing a specific statistic to the position. Still, fourth worst isn't exactly a moral victory.
Center: Just as it seemed like things were looking up, Philadelphia plateaus and also ranks 27th in fantasy points allowed per game to opposing centers (45.27).
So why are the 76ers' numbers so bad? First, Michael Carter-Williams is a rookie that likes to take chances. MCW leads the league in steals and will try and jump passes to create offense. Sometimes that will work. Many other times, he will take an unnecessary risk and allow the ball (and his man) to go right by him. The second fatal flaw is Spencer Hawes' lack of athleticism and box-out ability in the paint. Big, talented centers use him like a turnstile. A great defensive center can do wonders for a team and the Sixers just don't have that. Third, it's clear there's a lack of help defense. You can't be that terrible against every position by accident. If Brett Brown doesn't start teaching a Tom Thibodeau-style help defense system this team is doomed.
Start your players against the Philadelphia 76ers until they find some new personnel or change their defensive scheme. It doesn't appear a change is on the horizon, so continue to spot-start everyone against these pushovers.
Especially in daily roster move formatted leagues, playing matchups can be the key to victory. I don't know how I can make it any more clear: there is no better matchup than the Philadelphia 76ers. They are approaching historically bad numbers. I have a conscience, so I do feel bad about beating up on one team, but this is fantasy. We need results because results bring money. Like Al Pacino once said, "First you get the money. Once you get the money then you get the power. Once you get the power, then you get the woman."
For more fantasy basketball information please check out Fantasy Basketball Money Leagues!
Featured image courtesy of Keith Allison/Flickr.