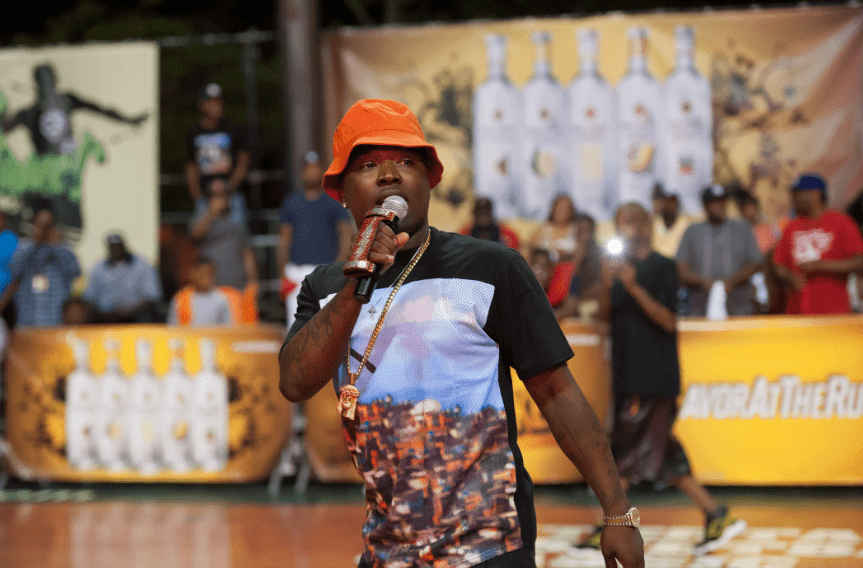 Troy Ave, hip hop artist on a quick rise, spoke with Baller Mind Frame's King Harrison about his style and performing at the world-renowned Rucker Park among other things. Troy Ave was very open with Baller Mind Frame and we appreciate his candor. We think you will as well. Check the video that's NSFW due to profanity, but what do you expect? Troy Ave keeps it real. Interview starts at 2:37 with a toast between King and Troy Ave!
Please enable Javascript to watch this video
Last night, Troy Ave was the first of three game-changing hip hop stars to perform BACARDI Flavor at the Rucker at Rucker Park. Red Café will be the next performer on July 31st followed by The Breakfast Club on August 7th.
BACARDI Flavored Rum is hosting Flavor at Rucker on Thursday nights through August 7th, fusing their top flavors with the best in basketball culture including appearances from hip-hop artists who have changed the game, a court design by renowned tattoo artist, Mister Cartoon and game action from New York's best players at Rucker Park.
Video production and editing by Chauncey Velasco. Follow him on Twitter, @_Civilian; hit him up at ChaunceyVelascoNYC at gmail DOT com if you need some dope video content produced or edited!