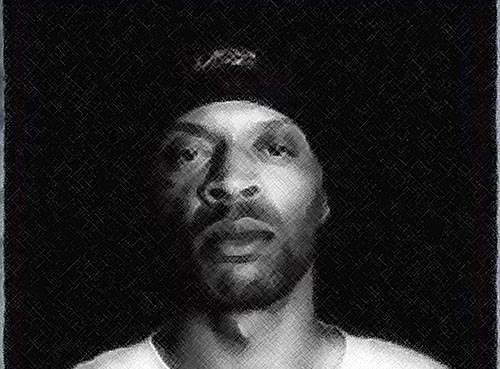 Summertime in NYC to me is the best place on earth. It's really hot and sometimes really smelly, but it's still just the greatest place to be. And as a true basketball fan I get the shakes if there isn't some type of basketball action to watch. Luckily here in New York City we have some of the most, if not the most talent-filled streetball tournaments to curb the urge of even the hardest basketball junkies. It's common to see NBA players and other familiar faces coming here to test their skills at venues like the historic Rucker Park and West 4th Street. NBA greats like Dr. J and current superstars like Kevin Durant come to town to face the likes of streetball legends such as Anthony Heyward, better known worldwide as "Half Man, Half Amazing" (if you don't know, click here). I caught up with HMHA to see where he'll be playing this summer and what to expect as a fan and spectator.
Mister King: So what tournaments are you going to be playing in this summer?
Half Man, Half Amazing: – More like, what tournaments won't I be in. They just put in the hardwood floor at Rucker park in Harlem and that's looking incredible. I'm going to be playing with my team, BUCKWILD in the Bronx at the Hoops in the Sun tournament, and I'll be at West 4th. I'm coaching a team in Brooklyn also, and I may just pop up in random games just for the fun of it. I just plan to be as active as possible.
MK: How is the competition looking so far this summer?
HMHA: As always it's top notch. Ballers are bringing their A+ game every time out there. My team is defending champs in a few of our leagues, so we definitely have to stay sharp out there to keep the title.
MK: Do you have any advice to NBA players who might be newcomers to the circuit?
HMHA: Yeah, come prepared to ball. It's different rules out here and a different energy so if you don't come ready, then you'll get embarrassed. These fans know basketball so if you're getting schooled out here then you're going to hear it from the crowd. They're going to remember that and you may never be able to come back out here again.
For all of you basketball heads, check out these tournaments happening this summer around the city:
EBC Rucker Park – Harlem, Manhattan (M-Th)
Dyckman – Washington Heights, Manhattan (M-F)
Hoops in the Sun – Orchard Beach, Bronx (Saturday, Sunday)
Pro-City – Baruch College, Manhattan (Tues, Thursday)
Tri-State Classic – Harlem, Manhattan (M-F)
Weston Classic – South Bronx (M-F)
These are just a few of the dozens of tournaments throughout the five boroughs. And If you find yourself in NYC this summer make sure you take in some of the action. Tell them Mister King sent you.