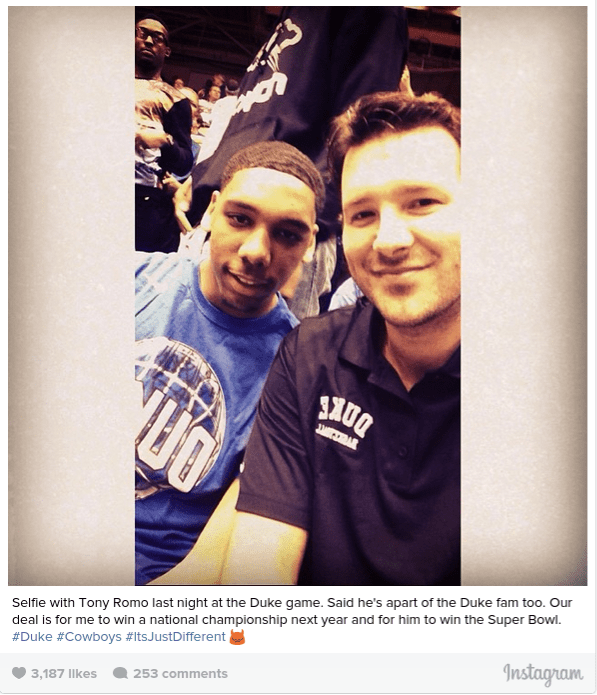 What on earth did the Duke Blue Devil's do when they won the NCAA national title?
Aside from party it up, they invoked the first piece in an oral agreement between team star Jahlil Okafor and NFL star Tony Romo.
Apparently when a contingent of players and coach Jason Garrett went to Durham earlier this year, Romo and Okafor made an agreement. Okafor took a selfie with Romo, and posted it with this caption. "Selfie with Tony Romo last night at the Duke game. Said he's apart of the Duke fam too. Our deal is for me to win a national championship next year and for him to win the Super Bowl."
On the one hand I imagine that this was a nice conversation between a veteran player and a young kid. On the other hand, now that this is out, Tony has written a check that his squad may not be able to cash.
Not that anyone is going to be rubbing this is Tony's face if he retires without a ring. OK, not true, this is going to be brought up until the dawn of time when discussing Tony Romo if he retires without winning a Super Bowl.
Image courtesy of Brent Schmidt/Flickr.