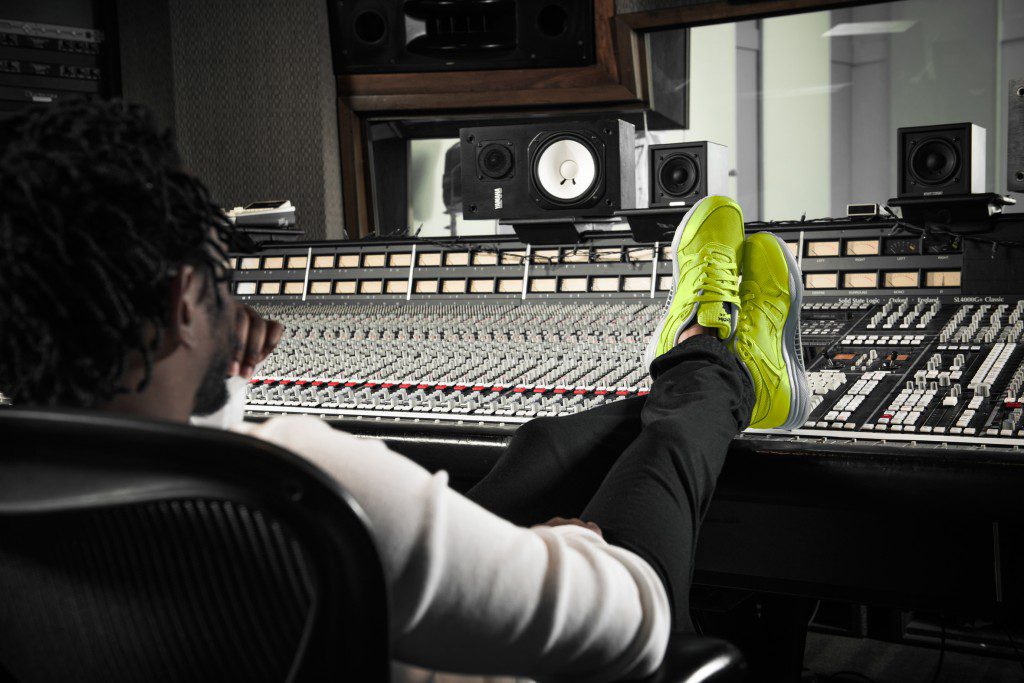 Kendrick Lamar stays busy, doesn't he?! He's always checking in with a new spot, a new project, and in the case of Reebok Classic, new shoots and new video with his Reebok Classic Ventilator (Day Glo).
Kendrick has since talked with Jacques Slade of Finish Line about his music, style, and ambassadorship to a familiar place that he went to school in "Studio Sessions".
See the video and more of the Ventilator here at BMF, courtesy of our friends at Reebok Classic.
Reebok Classic and Finish Line partner to bring fans an exclusive look into the lives, styles, and creative processes of some of the world's top musical artists. Studio Sessions kicks off with renowned hip-hop artist and Reebok Classic rep, Kendrick Lamar.

Kendrick sits down with Finish Line ambassador, Jacques Slade, in the same studio where he created his latest album, "To Pimp a Butterfly." The two rappers, with a mutual love for classic sneakers, discuss what inspires Kendrick's music, how he is motivated by the community he came from, and his signature style. He describes how he formed his style back in middle school, which is when classic Reebok silhouettes like the Ventilator and Classic Nylon became a permanent part of his wardrobe. Kendrick invites kids from his alma mater, Centennial High School to listen to the discussion and ask him a few questions of their own.

Stay tuned for future episodes of Studio Sessions with Kendrick Lamar, coming soon.
[youtube]https://youtu.be/TmPyKxxZpXQ?list=PL8hrKg4-MFhOubQM1JC9A-00SBHyPz_Bb[/youtube]