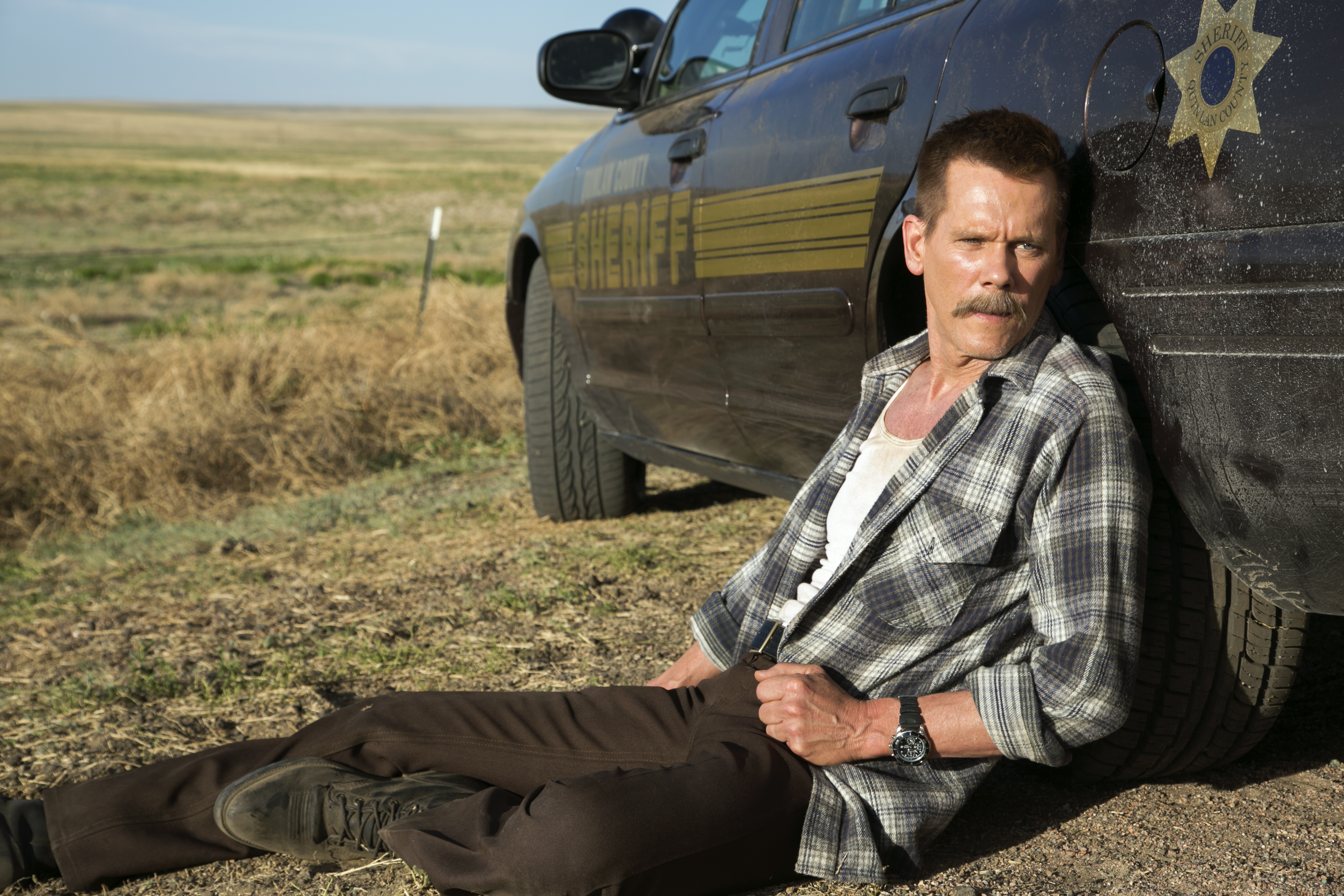 Kevin Bacon will be playing a crazy cop in his new film, Cop Car. Yes, that's right, Bacon will be playing a "pig," as the N.W.A referred to them from time to time. Despite the rather uninteresting title that might suggest a poor B movie, and Bacon sporting a porno mustache, the trailer looks promising.
In the film, two rebellious young kids steal a cop car (you guessed it!). Little do they know, they've stolen a cop car from a highly dangerous and shady lawman, played by Bacon. Kevin Bacon is a rather underrated talent that plays creepy, intense characters well, so he seems to be a snug fit for the role. Just revisit his characters in Sleepers and The Woodsman for some amazing performances.
Jon Watts, who directed 2014's horror movie Clown, directed Cop Car. Who's Jon Watts? Nobody know yet; however, he is set to direct yet another reboot of Spider-Man. This film will give us a preview of this director's skills. He's going to need to sharpen them to find a way to reboot Spider-Man yet again.
Cop Car premiered at the Sundance Film Festival, and received pretty positive reviews. So hopefully it's the intense thriller that the trailer suggests it is. It will hit select theaters on August 7, 2015 and VOD on August 14, 2015.
[youtube]https://www.youtube.com/watch?v=p0abWuHBJRg[/youtube]