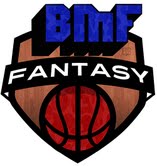 We're on the sixth week of the NBA season and it's time to show some love to those fantasy basketball managers slogging it out in deep leagues. I'm playing in a 20-team, an 18-team, a 16-team, and of course the monstrous 30-team experts league in CBS; so I am keeping track of those players currently providing deep-league value.
Here are a few players who have been performing well as of late, but still have low enough ownership in Yahoo that they might just be available in your league's FA pool
T.J. Warren (32% owned) – For deep leagues, Warren is a no-brainer must-add at this point. He had a breakout preview towards the end of 2014-15 and it's highly possible that he's ready to follow through. His last seven game averages of 19.3 PPG, 5.3 RPG, 1.0 BPG and 1.0 TO in 29:30 minutes of action on the court are hard to ignore. The knock on him being just a scoring specialist is overblown. In a 14-team or deeper league, where will you find someone who can deliver that level of production? For now, his efficient shooting both from the field and the line should buoy his short-term value.
Jerryd Bayless (39% owned) – Bayless has slid into the starting point guard's role over at Milwaukee and he's been taking advantage of the opportunities afforded to him. He's a good source of scoring and treys. Ride his short-term value while you can. Michael Carter-Williams is currently in a slump and can turn things around, so Bayless' job is likely a temporary one.
Mirza Teletovic (6% owned) – Mirza has been knocking down treys in truckloads lately and he's been very efficient at doing so. He's no Ryan Anderson, but his good shooting percentages and low turnovers make him a solid addition to any team in search of three-point shooting. His minutes are trending up due to Tyson Chandler's recent injury as well. Even though Alex Len is starting in Chandler's stead, both Teletovic and Jon Leuer have been used as stretch fives in the past.
Andrew Nicholson (2% ownded) – He's been outperforming Aaron Gordon off Orlando's bench lately and is worth a grab in 16-team leagues or deeper. Nicholson has been known to go on mini-runs of productivity in the past and has fallen off afterward. He's a short-terms asset at best, but has produced enough for owners to consider riding his current wave of production.
Matt Barnes (10% owned) – During Zach Randolph's absence due to injury Barnes showed us once again that when he's given enough playing time he can deliver the goods. Despite Z-Bo's return on the November 29, Barnes still came through 13 points, eight rebounds, two steals, and a block in 27 minutes off the bench. He's looking like the team's go-to sixth man at the moment and is a worthwhile add, if only for his ability to chip in a little bit across multiple categories.
Isaiah Canaan (21% owned) – Starved for scoring, Philadelphia has opted to start Canaan lately over the better passing T.J. McConnell. Canaan has scored in double figures in his last five games and cracked 20 points twice. He's FG% leaves a bit to be desired, but if your team needs threes and points, Isaiah could be your guy (for now).
Omri Casspi (12% owned) – Casspi is having a career year and George Karl is on top of it. Karl likes playing him alongside Rudy Gay when the opportunities present themselves and Casspi has responded well. Despite being a small forward, Omri's averages of 6.2 RPG over his last four games give him more of a stretch four appeal, especially with his 2.2 3PG. DeMarcus Cousins is expected back this week, but Casspi's role and playing time look safe enough to assure owners that his production should remain consistent over the medium term.