Well, we've officially lived through 15 years of the 21st century, and every time that kind of milestone passes, retrospectives start popping up all over the place. Not to be outdone, we wanted to take the opportunity to compile a list of the best sports movies we've seen thus far since the beginning of 2000. And in looking back through them, it's a little surprising how many great ones there have been.
Difficult though it was, we've narrowed things down to a top-five list. But fear not, we'll include a list of honorable mentions as well, and you can always let us know your own favorites in the comments.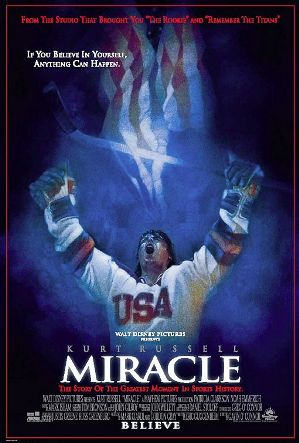 5. Miracle (2004)
Some criticized the 2004 film Miracle as perhaps a little bit "too Disney," and to be sure the movie doesn't do much to avoid cheesy moments or over-the-top emotion. Then again, it's also a movie about arguably the biggest upset in the history of sports. Disney couldn't craft a script like the U.S. hockey team's victory over the Soviet Union if they tried to, so in a sense, any cheesiness and emotion is warranted. Additionally, this film features one of the strongest performances of Kurt Russell's career, as well as great turns from a number of relative unknowns who, much like many members of the actual hockey team that pulled off this upset, have more or less faded into obscurity in the years since this release.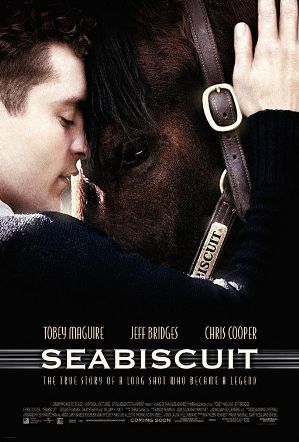 4. Seabiscuit (2003)
It's hard to think up a cast much more likable than one headlined by Jeff Bridges, Tobey Maguire, Elizabeth Banks and Chris Cooper. That group worked together to tell this inspirational tale of an underdog racehorse that captured the hearts and imaginations of Americans in the midst of the Great Depression, and the result is incredibly heart-warming. Seabiscuit is an unconventional sports movie in the eyes of some simply because the main athlete is indeed a horse, but particularly in the context of 1930s America, horse racing was very much a sport. The real treasure of this film was the seamless way in which a true piece of history was spun into a narrative tale, all thanks to the genius of historical fiction author Laura Hellenbrand. Hillenbrand's works also include Unbreakable, the sensational World War II survival story that was recently adapted by Angelina Jolie and even considered a sports movie by some given the background of the main character as a rare track star.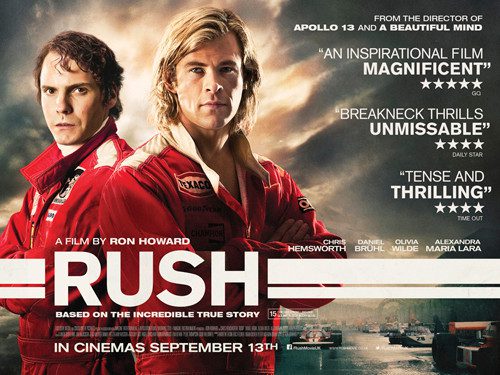 3. Rush (2013)
There may not have been a more underrated sports film this century than Rush, which starred Chris Hemsworth and Daniel Bruhl in a wonderful retelling of the James Hunt/Niki Lauda rivalry that dominated Formula 1 racing in the 1970s. Despite the star power of Hemsworth (not to mention the direction of Ron Howard), Rush performed far better internationally than in the States, largely due to many Americans' unfamiliarity with the sport of F1. As a result, it seems largely forgotten, and often isn't even mentioned in the sports movie category. It did receive numerous awards and nominations (including a nomination for Best Motion Picture at the Golden Globes), and it even served as inspiration for one of the themed bingo games at Gala online. These games invoke numerous TV shows, characters and films, and while movie art from Rush isn't explicitly used, the game uses the same title and involves racing. Aside from this game, however, there's little mention or memory of Rush in pop culture, which is truly a shame.
2. The Fighter (2010)
It would almost feel wrong to compose a list like this without including a boxing movie, given that one comes out about every two years (if not more). There have been plenty to choose from in the past 15 years, but none of the others quite stack up to The Fighter. Due in large part to the exceptional work of Christian Bale in a supporting role (he won the Academy Award), this classic underdog tale is one of the few sports movies to genuinely transcend the genre and stand as a great drama. David O. Russell directed, which began a hot streak that has since produced Silver Linings Playbook, American Hustle, and 2015's Joy.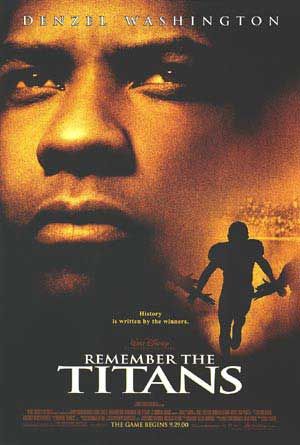 1. Remember The Titans (2000)
In 2008, an opinion piece at Bleacher Report called Remember The Titans the best sports film of the past decade, and I'd argue that this title should extend to what's now the last 15 years. Sure, this movie lacks in subtlety, and like Miracle it has fallen prey to the "too much Disney" criticism. But a sports movie can get away with a little bit of that, and in this instance the story is so inspirational that the cheesiness can be overlooked. Remember The Titans is a wonderful football tale. However, it's also a fascinating commentary on racial tensions in difficult era of American history, as well as a compelling lesson in youth development. Not to mention it's still up there with the best performances in Denzel Washington's career.
Honorable Mentions:
Friday Night Lights (2004) – A terrific film that only misses the list because it was outdone by the TV series based on the same material; Ali (2001) – A tour de force by Will Smith, but a touch too long; Glory Road (2006) – Probably the best basketball film of the century, but too much of a Remember The Titans mimic; Moneyball (2011) – Terrific, but really barely a sports movie; Creed (2015) – A recent triumph in continuing the Rocky franchise, but just not quite as good as The Fighter: and The Best That Never Was, a stunning ESPN 30 for 30 documentary that might top my list, but for the fact that it's technically an episode of a TV series and not a standalone film.