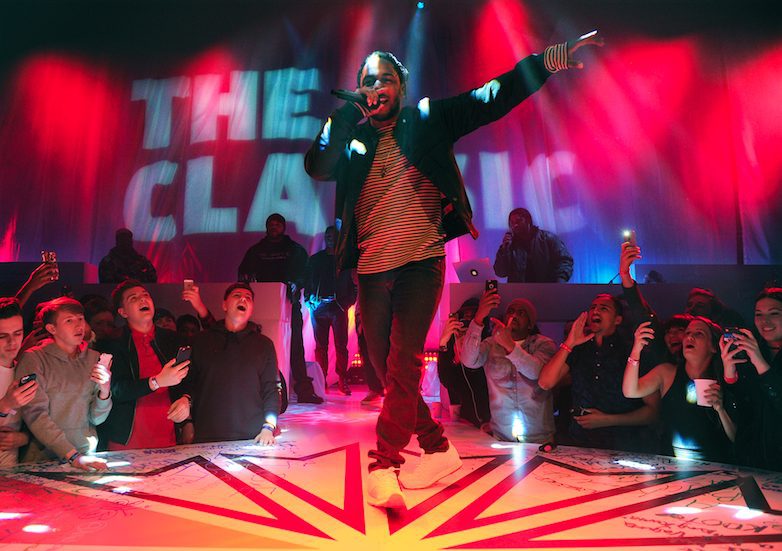 Brought to you by our friends at Reebok.
Many people may not know that the Reebok Classic Leather was born in the UK and raised in London. The Classic Leather originally broke ground in 1983, and has withstood the test of time to become one of the most iconic sneaker styles. From Bolton, UK to Boston, USA (where Reebok is based) and its understated, timeless design has provided a blank canvas for generation after generation.

To show how Classic Leather has evolved as a style staple all across the world, Reebok Classic united with brand ambassador Kendrick Lamar and leading UK creative talent to celebrate the brand's most influential sneaker. Kicking off in London, Reebok Classic presented a fashion show at the legendary Tate Modern museum, featuring the Classic Leather styled apparel from some of the UK's top designers – Agi & Sam, Katie Eary, Ashish, Holly Fulton, Matthew Miller, Christopher Shannon, Kesh, Sadie Williams, Alex Mullins and Cottweiler. London based rapper Little Simz provided the soundtrack to the show with an intimate performance.

The Reebok Classic celebration then continued to Manchester with Kendrick Lamar descending on UK's second city, spreading his message of inspiration and originality. Reebok Classic and Kendrick Lamar surprised a group of kids at Manchester's local community center, Wonder Inn, delivering a strong message of individuality to the city's burgeoning creative youth talent who received a unique opportunity to recite their own spoken word. Kendrick then traveled to Granada Studios, one of Manchester's most historic spaces where he gave a powerful intimate performance for select guests.

Kendrick says, "With my music, I share and seek for understanding. Through a freedom of expression and originality. This is what Reebok is about- being original and authentic. My memories of Reebok go back to high school when I wore the Classic Leather. It's a sneaker that identifies with culture and lets you express your own style, lets you stay true to yourself."
Regarding the Classic Leather sneaker, "It means originality, self expression, in the most sophisticated, classy way. It means longevity," said Kendrick Lamar. "You can't really go wrong with wearing Classic Reebok's."

The Classic Leather is currently available at Reebok.com and Finish Line and Journey's. The Classic Leather style is available for the whole family with adult sizes retail for $75, Grade School for $55, Pre-School for $50 and Toddler for $38.