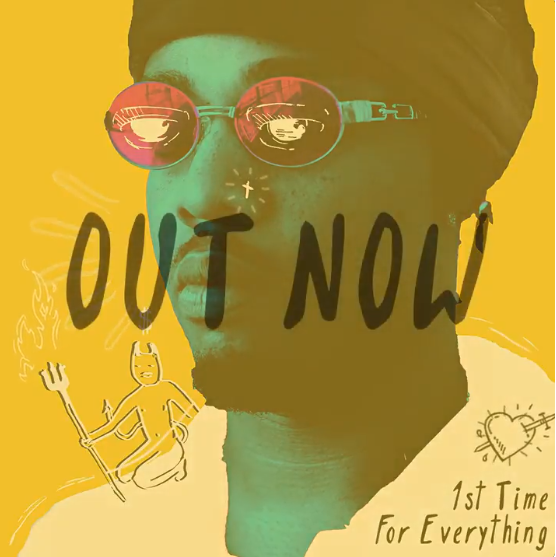 For two decades strong, Atlanta held firm its position as the epicenter for all things hip-hop.
Many will look to the rappers as the reason for the cities stranglehold on the game. While the person with the mic grabs the eyes, it's the people on the beat who are really driving traffic to the A-Town.
Jermaine Dupri, Dungeon Family, Lil John and more set the pace that later the likes of MikeWillMadeIt and Lex Lugar would take to another level. Production duo FKi plan to take the sonic boom created by their predecessors and make it just a little louder.
Comprised of 1st Down and Sauce Lord Rich, the two have provided the soundtracks for the likes of 2 Chainz, Post Malone, Bankroll Fresh, and others to take off as well. One half of the duo, 1st Down, steps away from the background and into the spotlight to showcase his songwriting and production ability with his EP, 1st Time For Everything.
Teaming up with Mad Decent, the album features vocal contributions from Post Malone, IloveMakonnen, Danny Seth, the late Bankroll Fresh, and more. 6-tracks deep, 1st Time For Everything is the peak inside the man of talented man with some very deep thoughts that sound good when put to music.
The EP opens with the somber sounding "Prove Yourself" featuring Danny Seth. The beat is like a battle between drums, piano keys, and various sounds that combine to make the perfect instrumental for Seth.
His rapsy whisper plays perfect on the subtle changes in the track. He manages to keep with the switch-up's on the sound and delivers rewind worthy lines like, "If you gonna do it, do it big n****/If it work then repeat it, repeat it, repeat it/And don't trust none of these f** * n*****, if you get a contract let the Lord read it"
FKi 1st links with the late Bankroll Fresh for "GIT." The two finds themselves trading lines about humble beginnings, believing in themselves, and being able to see the benefits of it. Fans of Bankroll will enjoy hearing some fresh lyrics from Fresh.
The album has a distinct dark sound that you can't avoid. But through the dark tracks and lyrics, there are tracks that you feel could have some cross-over appeal.
"For What's Worth" featuring NJOMZA has that ability. The combination between 1st and NJOMZA comes off smooth, while the hypnotizing track puts you in a reflective vibe that should make you want to get up and make some changes.
25-minutes of somber tracks that will play-out perfect on any day you need to remind yourself that you're, "the shit."