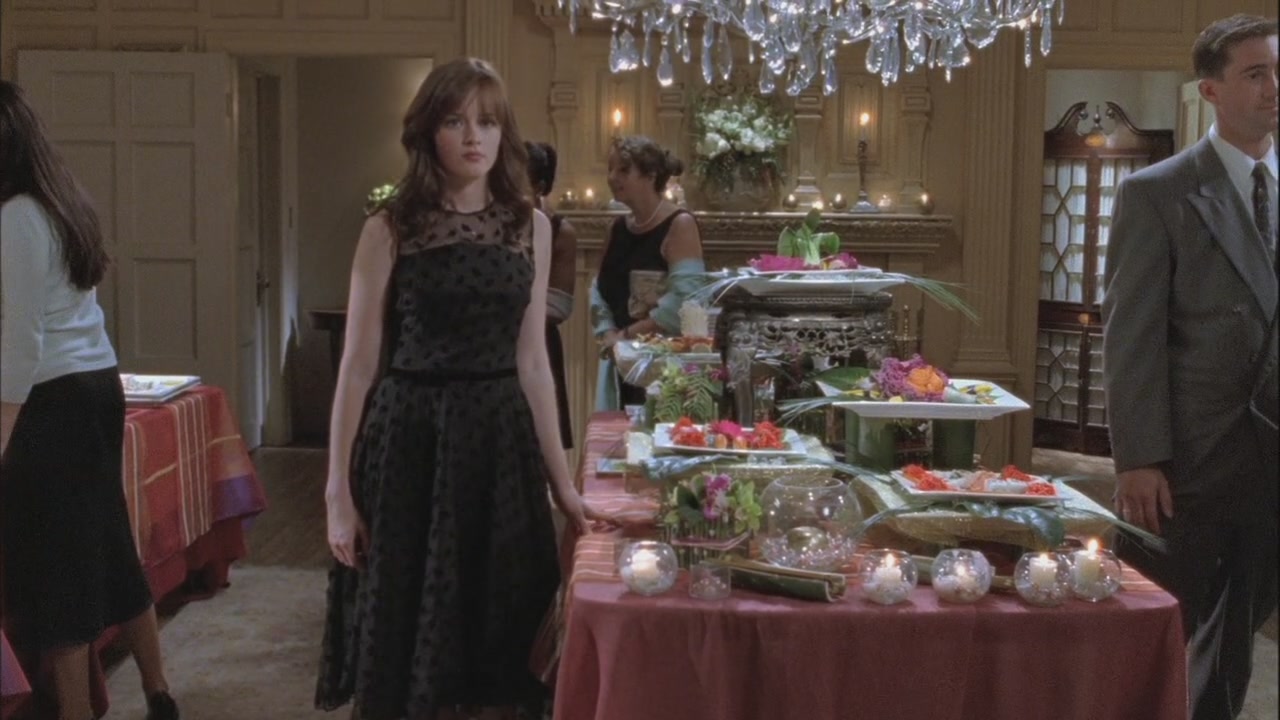 We're celebrating Halloween every day in October by looking at some of our favorite Halloween episodes. Today's episode is "Twenty-One is the Loneliest Number" from Gilmore Girls.
Basic Info
Directed by: Robert Berlinger
Written by: Amy Sherman-Palladino
Episode Number: Season 6, Episode 7
Where to Watch It: Netflix
Why It's Awesome
It's Rory Gilmore's twenty-first birthday. This is making Rory and Lorelai Gilmore even more upset about the rift between them. They always planned to spend Rory's twenty-first birthday together and now neither of them feels like it's going to happen. What's nice about this episode is how natural it feels. There isn't a tearful fight or a reconciliation where they drive off to Atlantic City together. Lorelai just shows up to Rory's party and they're polite and try to show that they still care. There's not an explosion but there's not a huge make up scene either. It's the kind of episode that makes Gilmore Girls such a special show.
Why It's Full of Halloween Spirit
This episode isn't as much of fun as Halloween episodes from other shows, but what it really captures is the pressure we put on holidays to relieve our pain and to create traditions that give our life stability. Lorelai decides to forget her old tradition of hanging candy apples outside her house and instead tries to convince Luke Danes to put on an elaborate Halloween skit with her that involves her pulling sausages out of him that'll look like intestines to scare the neighborhoods kids.
The subtext is clear: Lorelai is worried that her life can never go back to the way it was when Rory was a kid and she's trying to make the most of her future with Luke. The ending is both simple and perfect. As Lorelai and Luke drive home from Rory's party, Luke tells her, "You can pull link sausages out of me if you want."
Costume Count
Sadly, there are no costumes in this one but we do get glimpses of Babette and Morey's elaborate yard decorations.