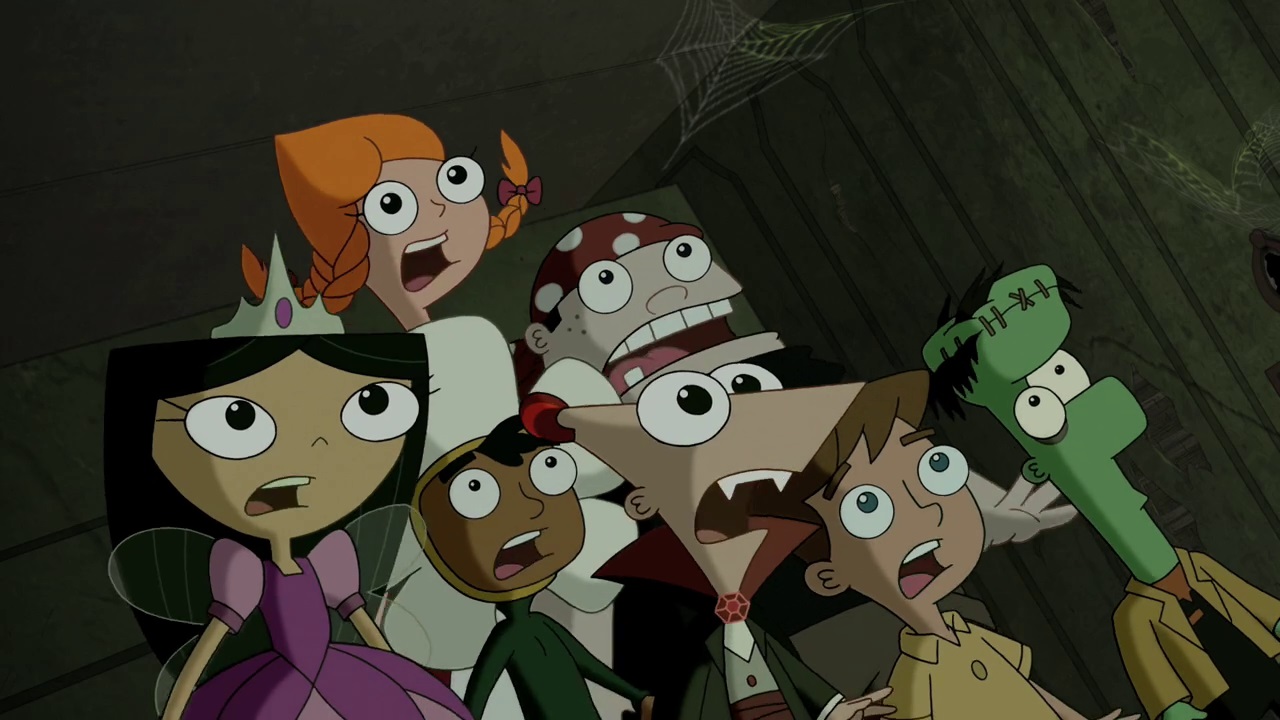 We're celebrating Halloween every day in October by looking at some of our favorite Halloween episodes. Today's episode is "That's the Spirit" from Phineas and Ferb.
Basic Info
Directed by: Robert Hughes and Jay Lender
Written by: Bernie Petterson
Episode Number: Season 3, Episode 12
Where to Watch It: Netflix
Why It's Awesome
This episode takes a break from Phineas and Ferb's usually summer setting to show the characters on a night of trick-or-treating. They discover a haunted house that they almost believe is real before finding out it's an elaborate hoax put on by a family that just wants to entertain the neighborhood kids.
Meanwhile, Heinz Doofenshmirtz accidentally turns himself into a were-cow after a failed attempt to make a cow hate grass as much as he does. This is one of Doofenshmirtz's more bizarre stories. At one point he explains his symptoms, saying, "I had a strange craving to lick salt and I found myself watching The Nightly Farm Report and The Pasture Channel way more than usual."
Why It's Full of Halloween Spirit
The animation in this episode is great, especially when the kids run through the haunted house. The animators really made it as spooky as possible while still being kid friendly. There are also some fantastic weird gags like the line "I'm not a ghost, I'm a sheet that lives." The ending has fun subverting the Halloween episode format, when Phineas Flynn is sure something will happen to winkingly suggest it was all real, but the family assures him that's all there is and he can stop staring.
Costume Count
Candace Flynn-Fletcher as Pippy Longstocking
Ferb Flynn-Fletcher as Frankenstein's Monster
Phineas Flynn-Fletcher as Dracula
Perry the Platypus as Igor
Buford as a pirate
Baljeet as a daisy
Isabelle Garcia-Shapiro as a fairy princess
Carl as Major Monogram
Major Monogram as Carl