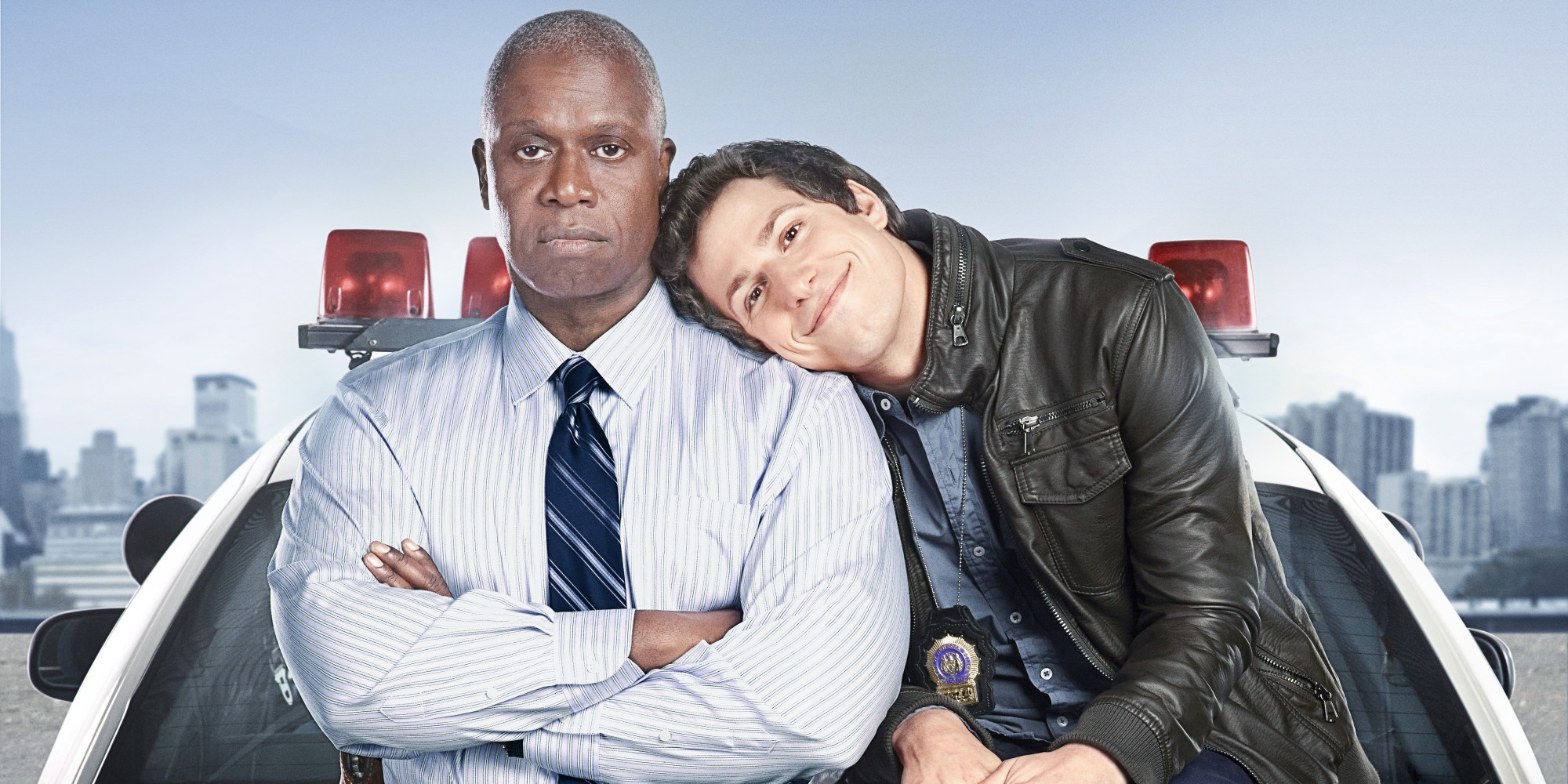 At the end of the day, it's great relationships that make great television. Creating those complex, endearing dynamics that hook audiences is no easy task. Here are my picks for the best TV friendships of 2016. Also be sure to check out my list of the best TV friendships of 2015.
16. Mac & Dennis (It's Always Sunny in Philadelphia) 
This year pushed Mac and Dennis' fascinating, co-dependent relationship to its limit in the brilliant "Mac and Dennis Move to the Suburbs." But, even in episodes that weren't focused on them, Mac and Dennis were always beautifully odd and fun to watch.
15. Ilana & Abbi (Broad City) 
Ilana and Abbi have an easy, natural relationship that's rare to see on TV. But, it also has moments of intensity. For instance, this year's best moment saw them separated on an airplane and absolutely distraught over it.
14. Fiona & Veronica (Shameless) 
Season seven of Shameless showed Fiona and Veronica fighting. But, that time apart just emphasized how important their friendship is to the show. Even when they weren't talking, they never stopped thinking about each other and it was a huge relief when they finally came together again.
13. Archer & Pam (Archer)
Archer and Pam's friendship has been the best thing about Archer for seasons. As expected, their hilarious back-and-forth continued to delight in season seven.
12. Gretchen & Lindsay (You're the Worst)
You're the Worst captures longterm friendships with Gretchen and Lindsay. They don't gush about how much they love each other, they just support each other and are always there when it counts.
11. Rachel & Quinn (UnREAL)
This season of UnREAL opened with Rachel and Quinn getting matching friendship tattoos. Sadly, they spent a lot of the season apart, but in the end we saw how well they know each other and how far they'd go for each other.
10. Liv & Ravi (iZombie)
Liv and Ravi's friendship has always been the sweet heart of iZombie. This year, Ravi continued to be the person who always supports and helps Liv.
9. Oliver & Diggle (Arrow)
As much as Oliver and Diggle disagree, they're always there for each other when it counts. This year, Oliver busted into a military prison to free Diggle.
8. Steven & Peridot (Steven Universe)
Somehow, Steven always knew that Peridot had good in her. This year, Peridot began to return his affection. Although she tries to play it cool, she clearly cares deeply for him.
7. Liv & Clive (iZombie)
The development of Liv and Clive's relationship was, ultimately, the biggest source of drama in iZombie's second season. In the final two episodes, they both made huge sacrifices for each other after he finally learned her secret.
6. Caitlin & Cisco (The Flash)
Caitlin and Cisco have always had a sweet friendship, but this year it really came to the foreground. They're consistently there for each other as they deal with heartbreaking developments.
5. Rebecca & Paula (Crazy Ex-Girlfriend)
This year, Crazy Ex-Girlfriend really dealt with the issues that have always been present in Rebecca and Paula's friendship. It highlighted the way Rebecca focuses on herself, while Paula is eager to give and reluctant to open up about her own feelings. They've been ripped apart, but it's clear that actually being aware of these issues will only make them stronger in the end.
4. Cameron & Donna (Halt and Catch Fire)
Even in moments of heartbreaking conflict, Cameron and Donna have always clearly respected each other. That respect is what brought them back to each other in the final moments of the season, showing they were always meant to work together and can't be kept apart.
3. Jonah & Amy (Superstore)
Superstore has played things smart by not rushing to make Jonah and Amy's relationship romantic. Yes, their attraction to each other is clear, but they actually love hanging out together and support each other as friends. It's that dynamic, not the will-they-won't-they, that makes the show so endearing.
2. Riley & Maya (Girl Meets World)
Riley and Maya's relationship is the intense, unstoppable, deeply sweet core of Girl Meets World. As they grow and develop into teens, their relationship has complicated without becoming any less beautiful.
1. Jake & Ray (Brooklyn Nine-Nine)
When Brooklyn Nine-Nine started, the relationship between Jake was funny but fairly simple. This year, really showed off how much its evolved. While their father/son dynamic is more obvious than ever, we've also seen a greater degree of mutual respect and Jake helping Ray as much as Ray helps him.