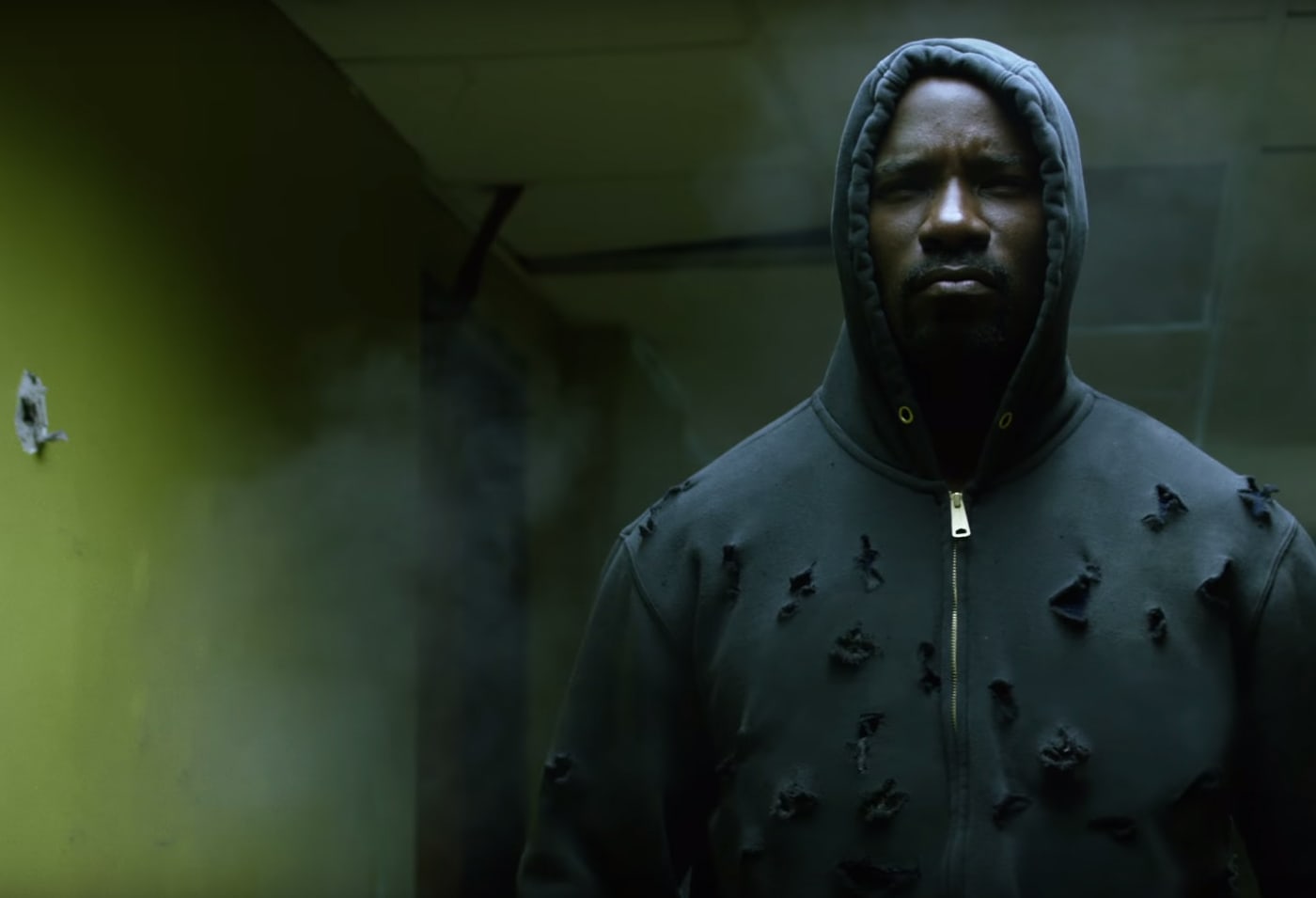 TV is a great medium for many reasons, but one of the biggest is the amount of opportunities to perv on hunks. Here are my picks for the sexiest men on TV in 2016. Also check out my choices for the sexiest men on TV in 2015.
16. Dylan Massett (Bates Motel) 
Played by: Max Thieriot
This season, Dylan went from tragic overlooked child to real hero. He was a great boyfriend to Emma and tried to support his family as much as he could.
15. Magnus Bane (Shadowhunters)
Played by: Harry Shum Jr.
Magnus is a sexy warlock with great hair and make up. As you watch him charm Alec, it's impossible to not feel charmed yourself.
14. Cisco Ramon (The Flash)
Played by: Carlos Valdes
Cisco has a smile that lights up every scene he's in. There are few TV characters as endearing as him.
13. Jake Peralta (Brooklyn Nine-Nine)
Played by: Andy Samberg
Jake has always been a mega-cutie and this year his relationship with Amy really showed off his thoughtful sensitivity.
12. Ray Holt (Brooklyn Nine-Nine)
Played by: Andre Braugher
Ray's hotness really sneaks up on you. He's heroic and smart and a strong man of few words. As Jake says, he's also got a surprisingly toned set of abs.
11. Jonah (Superstore) 
Played by: Ben Feldman
Depending on who you ask, Jonah either looks like a villain on The CW or looks like a person who is cute. Either way, he's an adorable, sweet idealist.
10. Oliver Queen (Arrow)
Played by: Stephen Amell
It can't be stressed enough that Oliver has an amazing body and wears a lot of leather.
9. Edgar Quintero (You're the Worst)
Played by: Desmin Borges
Edgar got more screentime this season year, which meant more opportunity to appreciate just how hot he is. He's incredibly sweet and watching him vape is hypnotic.
8. Jamal Lyon (Empire) 
Played by: Jussie Smollett
In addition to his handsomeness, Jamal is a sensitive person doing his best to keep his family together.
7. Alec Lightwood (Shadowhunters)
Played by: Matthew Daddario
Alec is ridiculously handsome and tall. He's also constantly wearing outfits that were clearly specifically designed for perving purposes.
6. Terry Jeffords (Brooklyn Nine-Nine) 
Played by: Terry Crews
Terry is both a giant hunk of man and a caring, lovable friend.
5. Rip Hunter (DC's Legends of Tomorrow)
Played by: Arthur Darvill
Rip is a brave, quick-witted hero who is also so, so tiny.
4. Bertram Gilfoyle (Silicon Valley)
Played by: Martin Starr
Gilfoyle looks like Martin Starr, plus he's mean and wears a lot of flannel.
3. Wes Gibbins (How to Get Away with Murder)
Played by: Alfred Enoch
Wes is very tall and handsome. He's also a sweet, caring person who was too good for this world.
2. Ravi Chakrabarti (iZombie)
Played by: Rahul Kohli
Ravi is a funny, kind doctor with an impossibly good face.
1. Luke Cage (Luke Cage)
Played by: Mike Colter
Luke is a classic superhero. Old-fashioned, compassionate and deeply moral. He knows how to treat a lady right and he's so, so handsome and built.