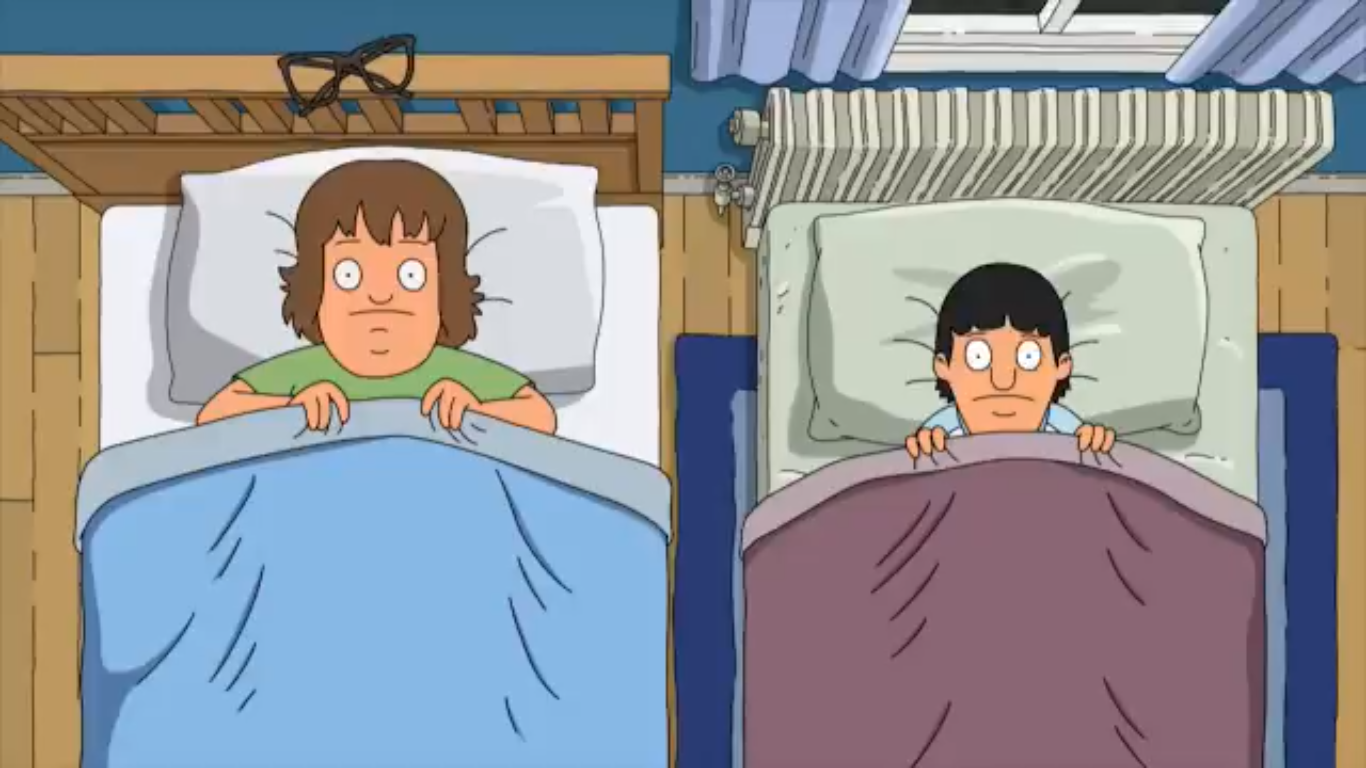 This week's episode of Bob's Burgers season 8 focused on what the show does best. The main story was a small plot about the realities of childhood. Gene faced the monumental task of attending his first sleepover when Alex (guest voice Thomas Middleditch) invited him over.
The plot explored Gene's deep attachment to Linda Belcher. The show didn't portray this as something Gene especially needs to get over. It was more of a fact of his life. It was nice that, as often is the case with Bob's Burgers, Gene had to face an obstacle but there wasn't a sense that he needed to be fixed.
Over the course of the night, Gene discovered that Alex had plans to runaway now that his parents were in the middle of a health craze. Gene encouraged Alex not to do this and to accept things he  couldn't change— the way that Gene accepted the sleepover. It was a solid arc that put Gene in the surprising position of being the reasonable one.
Meanwhile, Bob Belcher and Linda Belcher were in a contest to see who snored worse. When they came to realize that they both snored terribly, but couldn't sleep without each other's snoring, it was a sweet little conclusion.
"Cheer Up, Sleepy Gene" doesn't especially stand out. But, it shows the essentials of what's so great about Bob's Burgers. It captured Gene's anxiety about sleeping over at an unfamiliar house in a perfectly realistic and sympathetic way. Meanwhile, it portrayed all the relationships within the Belcher family in a heartwarming way.
If anything, it felt underexplored because it didn't give Gene the chance to glimpse a family genuinely worse than his own. The Belchers are incredible and it would feel earned for him to realize how lucky he is. Some sort of genuine issue in Alex's family may have made this episode feel more substantial.
Also check out my review of last week's episode of Bob's Burgers season 8.