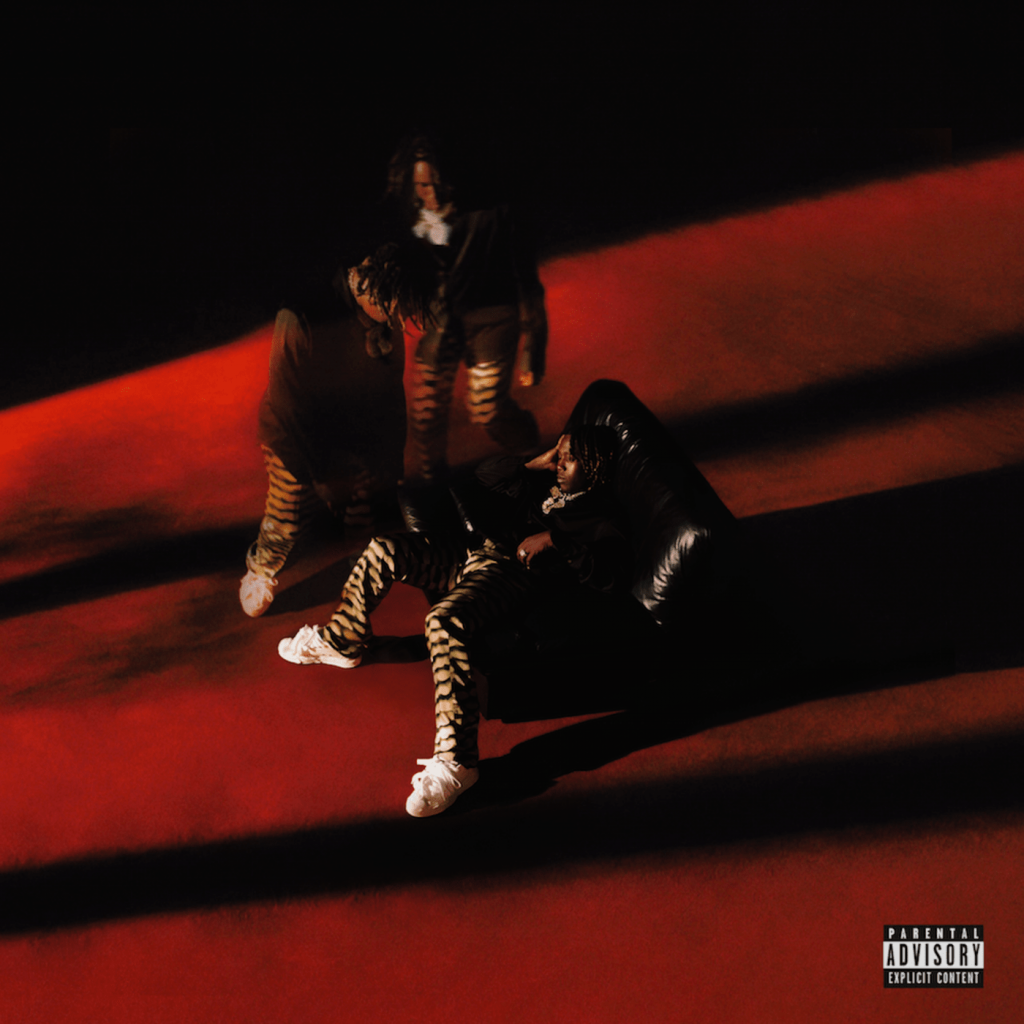 Caleb Toliver, better known as rapper Don Toliver, follows up his 2020 album Heaven or Hell with his second studio album, Life of a DON. Toliver has had quite the rapid rise to fame ever since his show-stealing guest verse on Travis Scott's "CAN'T SAY." After some guest appearances scattered during 2018 and 2019, Toliver released Heaven or Hell to widespread acclaim by fans. His beautiful vocals throughout the project combined with his constant Travis Scott collaborations allowed him to become one of rap's hottest names, and he continued this in 2021. After teasing Life of a DON by releasing two really strong singles, "What You Need" and "Drugs N Hella Melodies" featuring Kali Uchis, Toliver delivered a stellar guest performance on "Moon" off of Kanye West's Donda. This all helped drum up hype for the release of Life of a DON, and after the tracklist was revealed, complete with 16 tracks and features from Baby Keem, Travis Scott, HVN, and SoFaygo, expectations were high for Toliver's second album.
The first track on Life of a DON, "XSCAPE," seems to summarize my feelings on this project. It featured some really strong vocals from Toliver, a beat that started slow but progressed into something great, and it also felt fairly repetitive in terms of vocals and lyrics. This song flashed a lot of Don's potential, but it still felt like it could've been executed better, and this potential wasn't fully realized on this track. 
The next few tracks, "5X," "Way Bigger," and "Flocky Flocky" featuring Travis Scott, felt like a similar story to me. On "5X," a decent instrumental allows Don Toliver to deliver good but repetitive vocals for the majority of the song, and "Way Bigger" features a similar story to the track that preceded it. While I don't think Don Toliver's vocals were bad on any of these tracks, as I enjoyed all of these songs, it felt like the energy and passion that Toliver had on his features and Heaven or Hell was missing. "Flocky Flocky" felt like a step up, but mostly because of the Travis Scott verse, as Scott delivers a solid feature verse very reminiscent of his "Dubai Shit" verse on Huncho Jack, Jack Huncho (which is still an underrated album). Regardless, these opening tracks were solid, but they felt like they could've been executed better.
"What You Need" begins my favorite section of Life of a DON, as I have enjoyed this single for quite some time. I love Toliver's vocals on it, and the instrumental provides him the perfect space to float on. Directly following this track is "Double Standards," which features a fantastic sample from "Groupie Bitch" by Lil Jack, and some more solid vocals from Toliver. The next track, "Swangin' On Westheimer," was another highlight for me, as even though it was still repetitive, the passion and beauty Toliver sang with made this a song I could listen to on repeat. The instrumental was slow and featured a sensational synth melody, which made it one of my favorite beats thus far. This excellent four-track run ends with the other single, "Drugs N Hella Melodies," and the duo of Toliver and Kali Uchis makes for a really strong vocal duet. This track makes me want more from these two as a duo, as they killed it.
After two good tracks, "2AM" and "Company, Pt. 2," and the worst track on the album, "Get Throwed," we reach another highlight on this record: the Baby Keem-assisted "OUTERSPACE." This track features spacey production, which allows for another strong Toliver vocal performance and two excellent Keem guest features. The beat switches in the middle of the track, moving from a quiet, intense instrumental to a synth-heavy, triumphant second beat, which levels the song up even further. However, the track following this, "Smoke," is one of the weaker ones throughout the whole project. The hook is very lazy and not enjoyable, and both guest performances were underwhelming, which was something Toliver couldn't make up for.
Life of a DON finished off nicely, starting with the track "You" featuring Travis Scott. Both Toliver and Scott deliver some of the best vocal performances on the album over the swooning, slow beat. The last two tracks, "Crossfaded" and "BOGUS," both are very upbeat and feature some nice hooks from Toliver, finishing off the album on a couple of high notes.
While there was a lot to like on Life of a DON, it felt like this album didn't quite reach its full potential. Tracks like "Smoke" and "Get Throwed" arguably should've stayed in the vault, and a decent chunk of tracks felt like they could've been so much more than they turned out. Whether it be annoyingly repetitive songs, lack of energy from Toliver, disappointing vocals at times, and production that could've been improved, it felt like Life of a DON could've been so much more. Instead, it is simply a solid album with a few weak tracks and some really high points.
Even though I was disappointed by Life of a DON, I still enjoyed Don Toliver's latest project! I felt that on some tracks, Toliver took it to the next level with his vocals, and made some tracks that I will come back to for a long time. The production was also really strong for a majority of the album, and the majority of the features performed well. I'd give this album a 7.7/10, with my favorite tracks being "Drugs N Hella Melodies," "What You Need," "Swangin' on Westheimer," and "OUTERSPACE." My favorite feature was Baby Keem, with Kali Uchis being a close second. I think this album is on a similar level to Heaven or Hell, and while I expected Toliver to take a step up given his recent features, it still was a solid project.