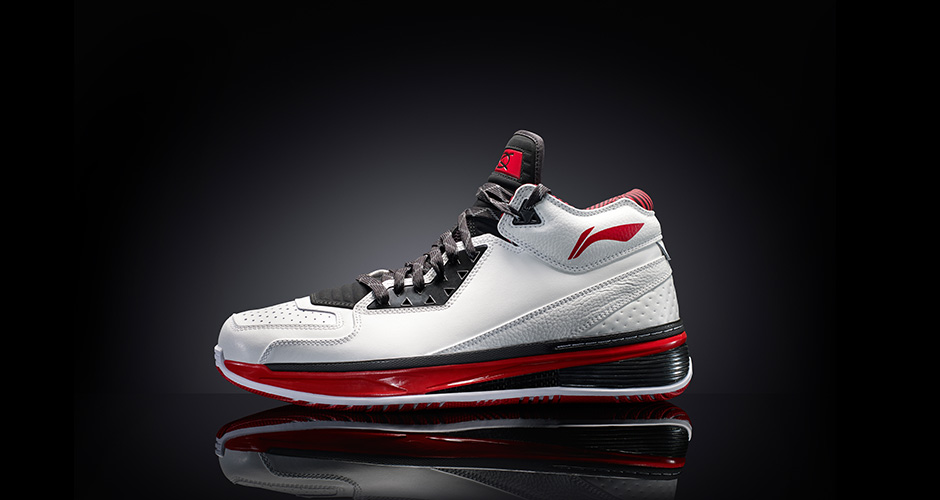 As was recently disclosed, the Li-Ning Way of Way 2 basketball shoe—the second base model of Miami Heat superstar guard Dwyane Wade—is being released today and for the first time in the United States. After a full year of teasing people with limited releases, or in most cases, no releases of his first Way of Wade and his playoff shoe, the Way of Wade Encore, the WoW 2 is coming abroad from China in full glory.
Luckily, Baller Mind Frame was fortunate to catch up with Wade himself and ask him a couple of questions regarding the shoe, as well as glean other words that he spoke regarding the brand. Check the brief interview below, as well as other bits of gold that Wade gave during the Li-Ning interview.
—
Baller Mind Frame:  Usually with sneakers, as the years go by, they change for a signature athlete—what does the WoW 2 do for you that you hadn't had done before?
Dwyane Wade: I think the whole relationship that I've had with Li-Ning … I mean, I have great companies that I've been a part of, like Converse when they were starting back up, obviously going to Brand Jordan for three years.
[Li-Ning is great] and gives me the opportunity to be more in control of what I like to see, and then it's something different than I've had, so the WoW 2 for me—comin' off of the WoW 1—what I really wanted to do, I wanted to not stray too far from where my fans … I didn't want to stray too far from [what they wanted to see in the shoe], but to also change up a little bit and give them a different thing.
BMF: It's been in vogue lately to create signature colorways that a lot of times pay homage to family or friends or things like that—could we be expecting a 'Mom' colorway or a 'Zaire' colorway or something like that in the future?
DW: You know what? That's a great question.
I mean, no doubt, when you get athletes that get the opportunity to put their stamp on their (shoes), they wanna make personable, they wanna make it authentic to who they are, and for me, on the first shoe, I had a quote from my mom that helped turn her life around, I had my kids' initials, and I then I'll take it from there.
You know, right now, you see what other people are coming out with—you know, I would love to (come out with signature colorways for my family) and I am.
—
In addition to the brief exchange, Dwyane Wade said that he felt strongly about coming out with a shoe that pays homage to Overtown, because it's a community that's supported him strongly in his time in Miami, saying:
"Overtown is one of the storied communities in this city, and I wanted to pay homage to that."
Wade also said that he's happy to be able to shed some light on the Overtown community, and mentioned his foundation, Wade's World, as a motivating factor for how and why he interacts with Overtown. Wade also intimated concerning his exodus from Brand Jordan of NIKE, Inc.:
"No one knew what to expect … when I left Jordan Brand, there were a lot of negative things being said, because I was going to what people said is a 'China brand', and no one knew what to expect."
Wade also felt that he wanted to bring as much to the table at Li-Ning to be successful, and said that the response was great, and frankly spoke, saying, "We didn't have a plan (when we first started)."
No. 3 explained that he favors full-grain leather, because they're "very durable and they perform (well). I wanted to go back to the basics on where I fell in love with basketball shoes."
The Miami Heat shooting guard also claimed that he felt the gravity of moving to Li-Ning, but that it didn't hold him back much:
"It energized me (to leave Jordan Brand and take a chance on creating my own place in Li-Ning). Li-Ning was the right time FOR ME … the right situation.
"I wanna do my best with it, I wanna open up doors."
Wade explicated that he wants to show people that they can be themselves and be unafraid about taking chances, like he did by leaving Jordan, and then he moved on to what the world will see from his future release of the WoW 2, including a certain holiday forthcoming.
"I have three or four options (for the Christmas Day game)," he said, and that will leave his options open and let the fans chime in as he makes his WoW 2 game day shoe decision.
"I gotta lot more comin'."
—
The Li-Ning Way of Wade 2 releases today at 3 p.m. Eastern.