What a big Saturday we have on our hands today folks! As you will see below, there are ten games on the schedule between teams who both have a realistic shot of making the NCAA Tournament, plus the first automatic bid will be rewarded to the winner of the Ohio Valley Conference Championship Game. Get yourself a Shamrock Shake and strap yourselves in for an awesome day of college hoops, plus Sonny Brackets' March Madness Bracketology predictions!
Games of the Day
Butler at Providence (12:00 pm, FSN), Michigan State at Indiana (12:00 pm, ESPN), Oklahoma State at West Virginia (2:00 pm, ESPN News), St. John's at Villanova (2:00 pm, FOX), LSU at Arkansas (2:00 pm, ESPN), Kansas at Oklahoma (4:00 pm, ESPN), Stanford at Arizona (4:00 pm, CBS), Illinois at Purdue (4:30 pm, Big Ten Network), Virginia at Louisville (6:30 pm, ESPN), OVC Championship- Murray State vs. Belmont (7:00 pm, ESPN2), Duke at North Carolina (9:00 pm, ESPN)
Last Four Byes: Temple, Davidson, North Carolina State, Indiana
Last Four In: LSU, Cincinnati, BYU, Old Dominion
First Four Out: Texas, Purdue, Illinois, UCLA
Next Four Out: Miami FL, Tulsa, Stanford, Richmond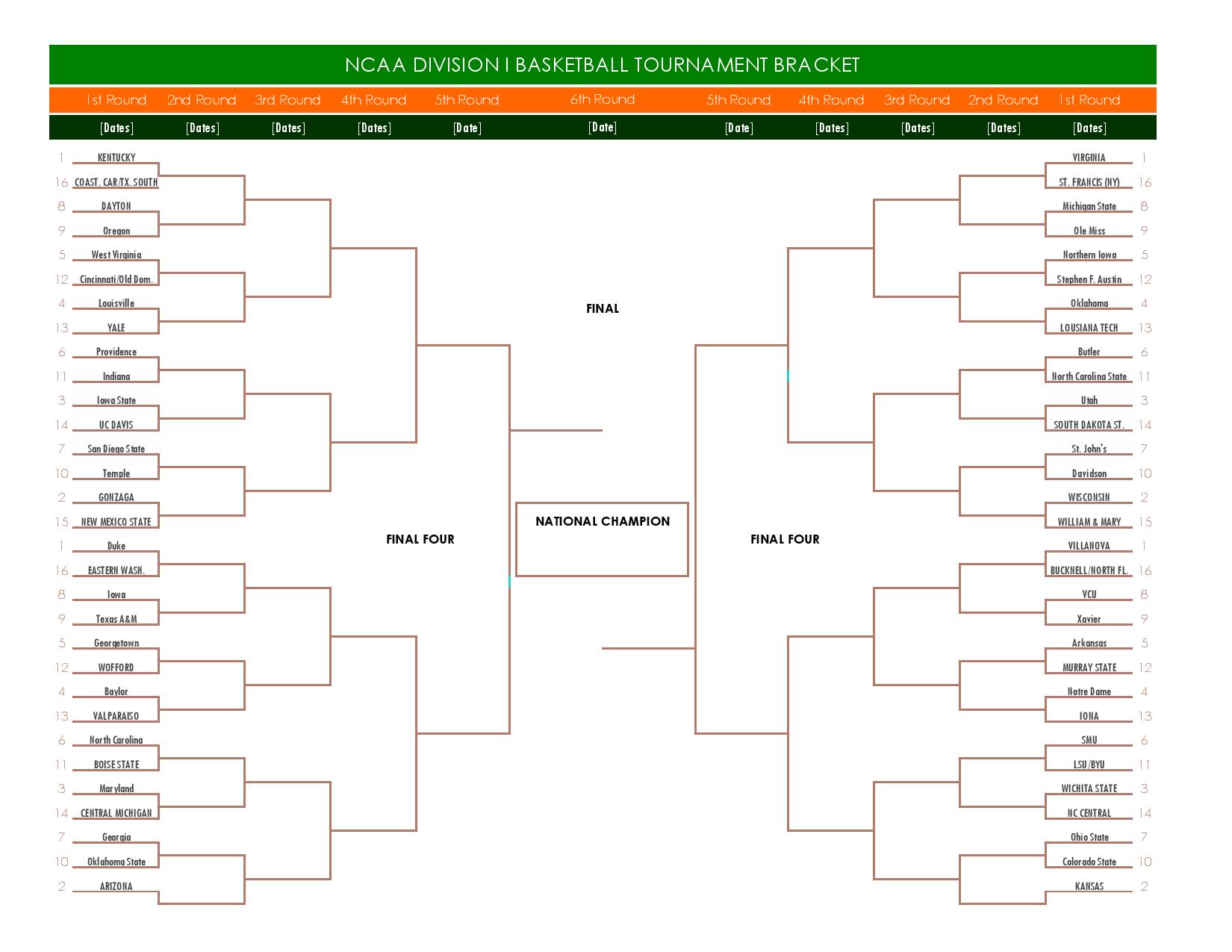 NOTE: Once again, the bottom two teams in the bracket have been cut off. Still these spots are occupied by Georgia Southern and Albany.