Well friends, we've made it. It's Selection Sunday, and that means my most recent Bracketology projections below have a more limited shelf life than ever before. At 6 pm today the field of 68 teams will be announced for the 2015 NCAA Tournament and the only projections to make from there are how you expect the tourney to play out. I'd like to thank you for reading along over the past week or so, and hopefully you've gained something from these daily Bracketology updates. What you could possibly tangibly gain, I'm not really sure. But if I've somehow contributed to your excitement level for this years tournament, then I feel as though I've done my job.
Games of the Day
SEC Championship- Arkansas vs. Kentucky (1 pm, ESPN)
Atlantic 10 Championship- VCU vs. Dayton (1 pm, ESPN)
Sun Belt Championship- Georgia Southern vs. Georgia State (1 pm, ESPN2)
American Championship- Connecticut vs. SMU (3:15 pm, ESPN)
Big Ten Championship- Michigan State vs. Wisconsin (3:30 pm, ESPN)
Last Four Byes: Oklahoma State, Purdue, BYU, Temple
Last Four In: LSU, Boise State, Ole Miss, Indiana
First Four Out: UCLA, Tulsa, Texas, Texas A&M
Next Four Out: Old Dominion, Miami FL, Murray State, Connecticut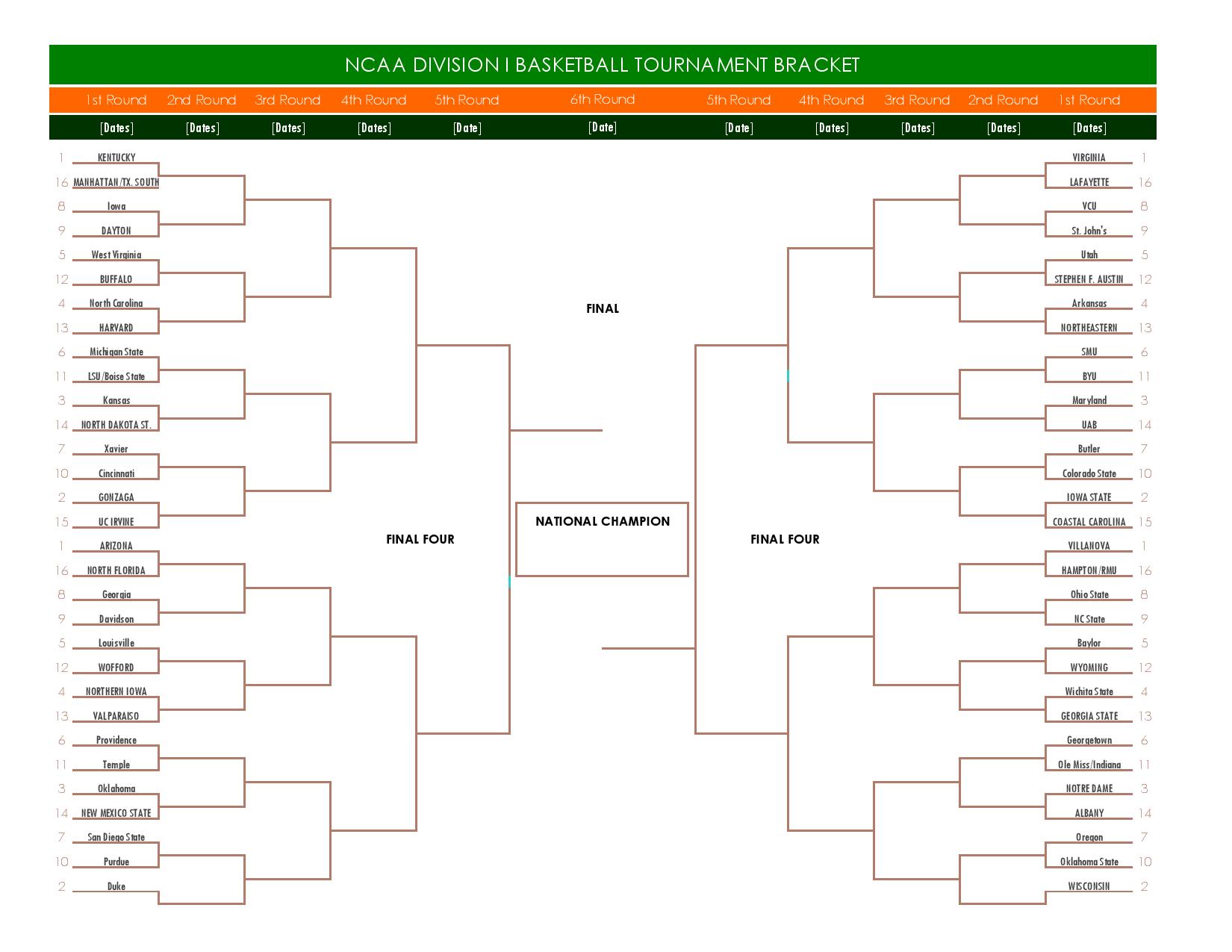 NOTE: For the last time, the two fifteen seeds cut off are Ohio Valley champion Belmont and Big Sky champion Eastern Washington. Hopefully by next year I'll have figured out how to fix that. Sonny Brackets, out!