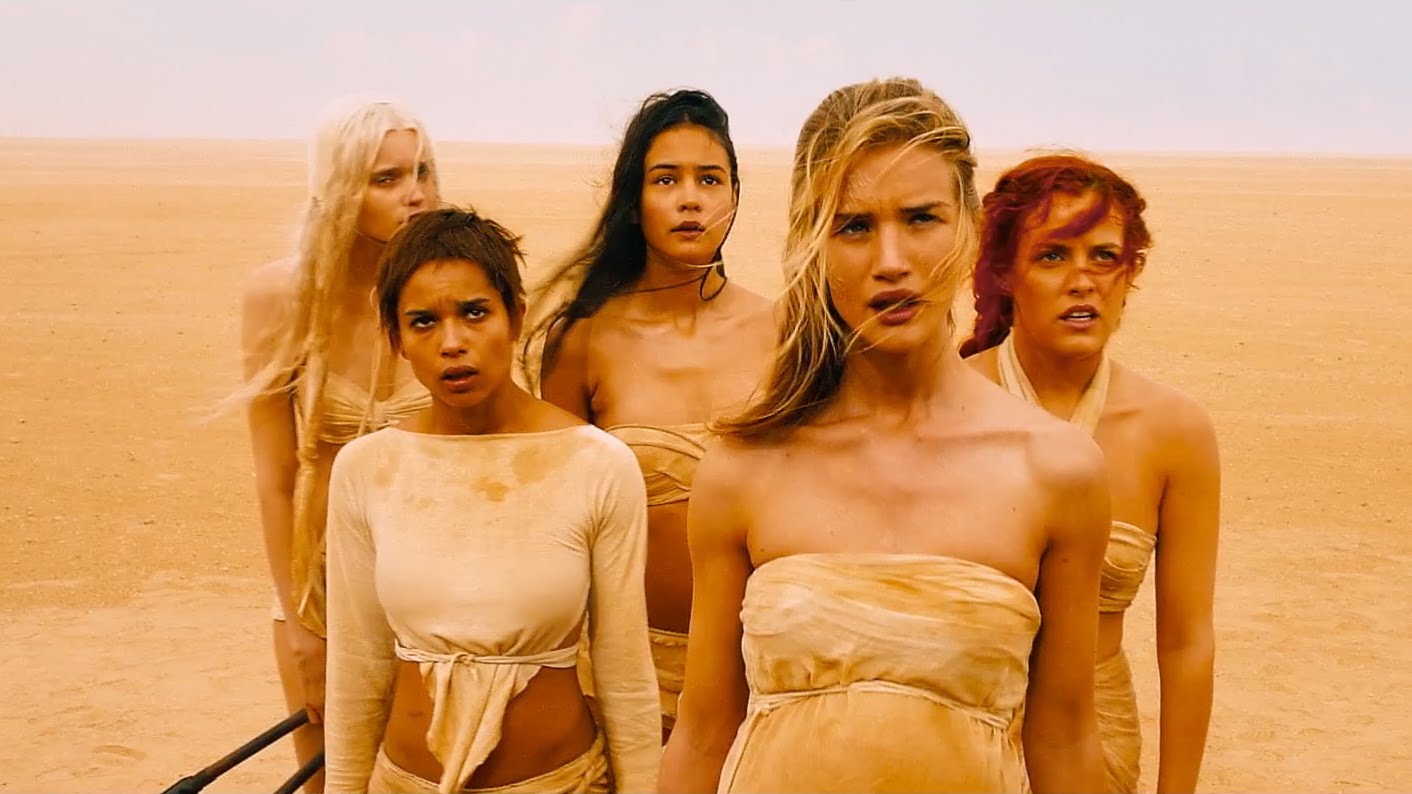 Mad Max: Fury Road was easily one of the greatest movies 2015 showed audiences. That doesn't mean I assumed it would be nominated for Best Picture when it came to Oscar time, but it was, and I couldn't be happier about this development.
Stepping back for a moment to tell a tale with a wider scope, my biggest Oscar gripe of all time was its refusal to acknowledge Take Shelter and Michael Shannon a few years back, something I'll never let go of. I wasn't thrilled the year when Ryan Gosling missed his recognition on Drive, either. Point being, I stopped using the Academy Awards as a gauge of quality acting/cinema a long time ago. The stakes are largely centered by political nonsense and popularity contests. The Oscars are fun and enjoyable to watch, but if you actually believe the best and most deserving are always recognized by this event, you're incorrect.
For Mad Max: Fury Road getting a Best Picture and Best Director (George Miller) nod to name two of the few Oscar looks it landed, consider me as one to place a little bit more faith in the Academy. This is a straight up action movie above anything else, not usually the emotionally moving or beautifully performed type of piece we think of when best pictures flood our brains. But Tom Hardy and Charlize Theron were undoubtedly part of a masterpiece in the latest Mad Max, an intoxicating showcase that features flawless fighting scenes and nonstop riveting action. Hardy and Theron slayed their roles and invigorated energy into an already exciting series.
Mad Max: Fury Road has a 97 percent on Rotten Tomatoes for totally warranted reasons. The term "mindless action" is attached to films like this type often, but nothing should be regarded as mindless or free of thought here. With Nicholas Hoult's Nux character, Hardy's ability to command the screen with both profound quotes and verbally silent sequences controlled by facial expressions, and the Max character balancing against Theron's Imperator Furiosa, we were given plenty of depth from primary characters. Depth isn't exactly a common trait in action movies.
Think essentially anything with Bruce Willis or Jason Statham – while these movies have their places, they don't usually connect on an intellectual level. This is not meant as a criticism. These movies don't strive to improve the intelligence of their audience because they don't need to. Watching physical beasts destroy enemies with world class fighting skills is entertaining. In Mad Max: Fury Road, we're given this ass kicking dynamic in addition to stimulation on a meaningful and emotionally impacting level. This is what truly sets 2015's Mad Max above the common action movie while simultaneously vaulting it into Oscar territory.
Should Mad Max: Fury Road win in the Best Picture category? The answer is a loud and emphatic no. That title has been earned by Spotlight and to make any other choice would be to overlook the clear 2015 top dog. But 2015's Mad Max was certainly one of the best the year offered, and the Academy could have easily decided against it for its action basis combined with what it lacks compared to usual Best Picture nominees.
The Oscars don't change my stance on the best movies/actors one way or another, but it's still nice when they actually make a correct decision. If you have the audacity to argue with Mad Max: Fury Road's Best Picture recognition, you're missing one of the rare instances when the Academy got something right. Enjoy them when they occur, because when they do, you can temporarily forget about your personal Take Shelter and Michael Shannon equivalent.