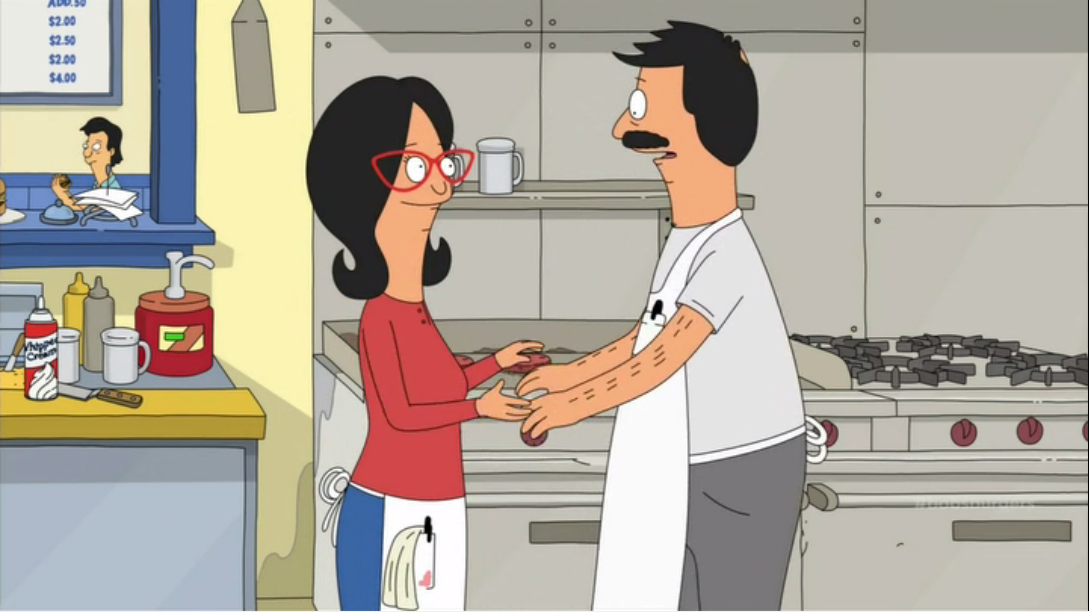 Happy Valentine's Day! I'm celebrating by looking at the best TV couples right now. These are the couples that make us all believe in love. Also check out my choices for the best TV couples of last year.
10. Ray & Kevin (Brooklyn Nine-Nine)
As Brooklyn Nine-Nine has gone on, they've given Ray and Kevin more conflicts. And the added realism just makes them stronger. Especially on the occasions when they realize they just need to find time to bone.
9. Ruby & Sapphire (Steven Universe)
While Ruby and Sapphire are usually shown fused at Garnet, sometimes they get separated and we get glimpses of their dynamic. And it's always very gratifying seeing love and relationships explored through these characters.
8. Dylan & Emma (Bates Motel)
Dylan and Emma's relationship snuck up on me and became one of the strongest parts of Bates Motel. The fact that they've found real happiness together raises the show's stakes even more.
7. Jimmy & Gretchen (You're the Worst)
Look, maybe it's weird to call Jimmy and Gretchen one of the best couples on TV after that cliffhanger ending, but I have complete faith in them. After all, Jimmy staged a murder just to give Gretchen the perfect romantic night!
6. Alec & Magnus (Shadowhunters)
Alec and Magnus' attraction was instant. While the almost magical pull between them is what kicked the relationship off, now they've built a relationship based on real communication.
5. Titus & Mikey (Unbreakable Kimmy Schmidt)
In the absurd and almost cartoonish world of Unbreakable Kimmy Schmidt, the relationship between Titus and Mikey is surprisingly real. Their interactions are sincere and sweet and it's obvious how much they care about each other.
4. Zoe & Rasha (Degrassi: Next Class) 
Degrassi: Next Class stands out in part because, although there's drama and conflict, they really allow the relationships to grow and share joy. And Zoe and Rasha are a perfect example. They have enough miscommunications and missteps to make the relationship feel real, but they always talk things out and go back to their adorable selves.
3. Jake & Amy (Brooklyn Nine-Nine)
One of Brooklyn Nine-Nine's biggest strengths is that they didn't draw out their main relationship. They haven't torn Jake and Amy apart, instead we see them resolve conflicts and come closer together as a result.
2. Jessica & Louis (Fresh Off the Boat)
Jessica and Louis are a sitcom dream team. They're opposites who love and understand each other exactly how they are.
1. Bob & Linda (Bob's Burgers) 
Bob and Linda have been among the best TV couples for an astounding seven seasons. They're portrayed with sweetness and surprising realism that makes them a joy to watch every week.