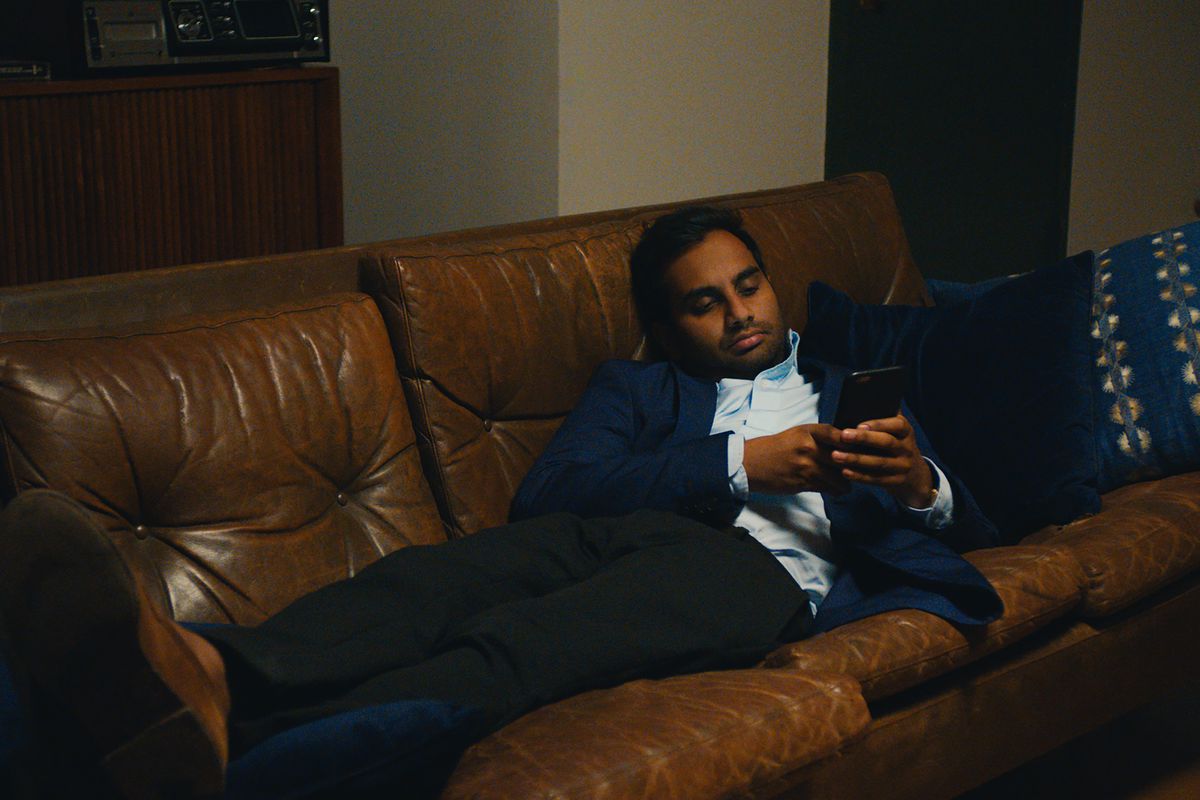 I'm approaching the cream of the crop in my countdown of the best TV episodes of 2017 so far. These are the episodes that kept me on the edge of my seat, made me laugh out loud and left me with something to think about. Here are 20-11 in my list of the best TV episodes of 2017 so far.
20. Bob's Burgers: "The Laser-inth"
Bob's Burgers strength has always been the unique way Bob Belcher and Linda Belcher accommodate their children, rather than condemning their odd behavior. This was on full display in "The Laser-inth." Bob was excited to take Gene Belcher to a laser show, but Gene ended up immediately becoming overwhelmed and needing to leave. The sensitive way Bob handled it, and the fact that they bonded in the end, was extremely touching. Meanwhile, in the subplot, both Louise Belcher's attachment to a doll and Tina Belcher's complete fear of it were treated respectfully. Even more than other episodes of Bob's Burgers, this one was a fresh of breath air for a family sitcom.
19. Brooklyn Nine-Nine: "Moo Moo"
This episode was Brooklyn Nine-Nine's inevitable acknowledgement of the elephant in the room on the show: racial profiling. It was written by Phil Augusta Jackson, a black writer who previously worked on Key & Peele. Jake Peralta and Amy Santiago badly attempting to explain the situation to Terry Jeffords' children was a fantastic humorous window into the material. Meanwhile, the tougher plot with Ray Holt urging Terry not to file a formal complaint hit hard.
18. Silicon Valley: "Terms of Service"
This episode gave Dinesh Chugtai a main plot, allowing comedic juggernaut Kumail Nanjiani to shine more than ever before. Dinesh's increasing panicking, crescendo-ing in a meeting with Gavin Belson that mirrored season 2's "Runway Devaluation" was beautiful to watch. The final twist worked and Gavin's scream from behind a two-way mirror was a perfect ending.
17. Gotham: "How the Riddler Got His Name"
This episode was Gotham at its best. It allowed a villain– in this case, Edward Nygma- to take center stage and be an angsty, flamboyant, dramatic entertainment machine. Nygma dialing his antics up to 11 made for one of the most fun episodes of a very strong season.
16. Better Call Saul: "Sunk Costs"
The relationship between Jimmy McGill and Kim Wexler is the strong, beautiful core of Better Call Saul. This episode might play to the strength of that relationship more than any other. Kim's use of the titular phrase was a wonderful, dramatic moment of television.
15. Brooklyn Nine-Nine: "Your Honor"
In this episode, Jake got to work a case for Holt's mom. This was a simple but extremely effective catalyst for comedy. Their banter back and forth was gold. And Jake eventually getting Holt to genuinely open up emotionally was satisfying. Meanwhile, the subplot about Terry, Rosa Diaz and Charles Boyle re-designing the breakroom showed off the kind of unabashed, infectious enthusiasm that makes Brooklyn Nine-Nine so fun.
14. Unbreakable Kimmy Schmidt: "Kimmy Googles the Internet!"
This episode had a fairly simple plot about Kimmy Schmidt realizing with horror that everyone's information is easily available on the Internet. But, that led to some fantastic moments, like the return of Tina Fey's Andrea Bayden and Kimmy's adorable rap with Perry. Meanwhile, it was the subplot that really made this episode shine. Titus Andromedon was deeply troubled to find out that his boyfriend named his baby Linda and, in the best bit of the season, had to assemble a panel of Lindas to help him sort out his feelings.
13. Riverdale: "To Riverdale and Back Again"
Alice Cooper was the surprise secret weapon of Riverdale's first season. She was at her messy best in this episode, leading to drama that can best be described as delicious. Meanwhile, things just kept getting worse for Jughead Jones. Which is sad but also great TV.
12. Girls: "Goodbye Tour"
The penultimate episode of Girls was its true finale. From Shoshanna Shapiro unapologetically removing herself from her friends to Hannah Horvath and Jessa Johansson's quiet reconciliation, everything in this episode felt just right. It concluded in one of the moments of pure friendship that were rare on Girls, but always a pleasure.
11. Master of None: "First Date"
This episode recreated the feeling of using dating apps with painful accuracy. Many TV shows have attempted to portray modern dating, but no sitcom has nailed it this perfectly before. From the intercut conversations covering boring topics like how many siblings Dev Shahs' dates have to the woman who turned out to be racist, this episode gets it. It's that unflinching dedication to realism that made this one of the best TV episodes of 2017 so far.
Be sure to check out 50-41, 40-31 and 30-21 in my list of the best TV episodes of 2017 so far.