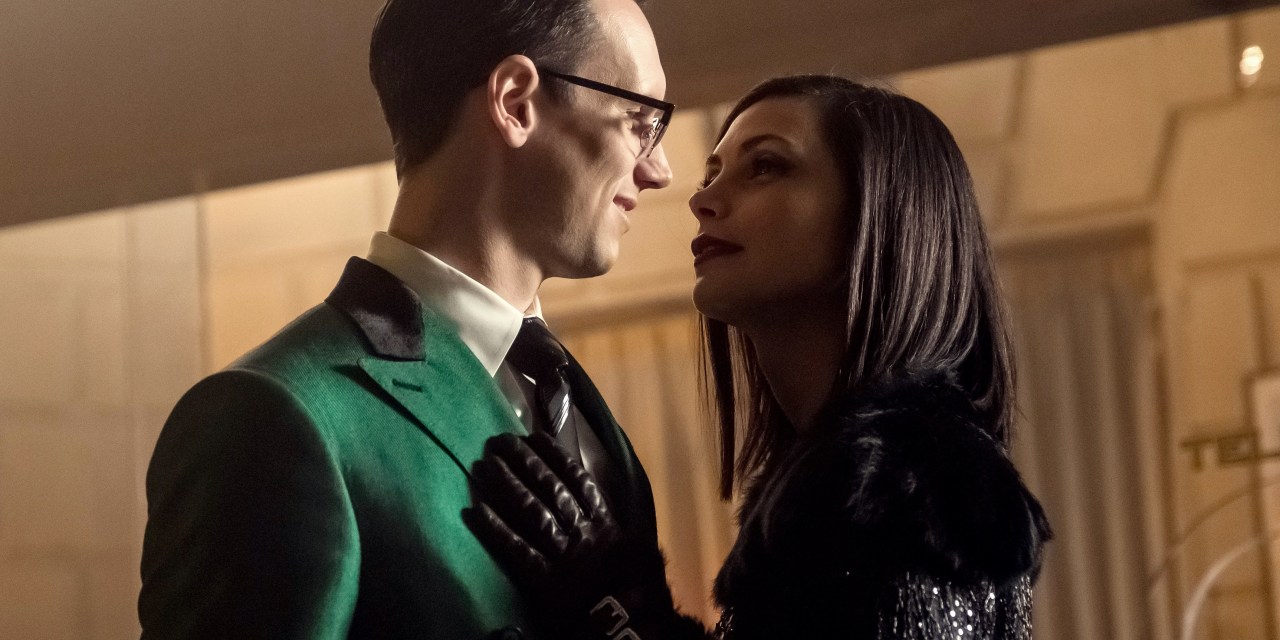 Gotham season 4 delivered an exciting episode this week that brought out the best in the season long plots. For a refresher on last week's episode, check out my review.
The League of Shadows plot brought Bruce Wayne and the Sirens together in a way that promises to be exciting. The tensions between each member of this shaky alliance were well-done. The gravity of the obstacle they face with Ra's al Ghul makes this a promising storyline. Meanwhile, Ed Nygma's ever-shifting alliances provided one fun scene after another.
Bruce and Selina Kyle have had a run of great episodes. This episode really let the strength of their feelings shine. Ra's al Ghul showing up to interrupt their tensest moment yet was great.
Barbara Kean shined in the League of Shadows plot. Her desire to be truly special was captivating, but her eventual loyalty to Tabitha Galavan was what really made this story. The fact that the female members of the League still pledged their loyalty to her was very fun.
The one moment in this plotline that I hated was the fake out of Ra's al Ghul murdering Tabitha. There is a huge pattern of black women on TV dying anytime they have a white partner. Even for a fakeout, shows should avoid this pattern.
Oswald Cobblepot and Butch Gilzean were stirring up trouble for Ed and Lee Thompkins this episode. Ed betrayed them once again. I'm torn because I don't think there's any real reason for Gotham to delay Ed and Oswald giving romance a try. But, I'm enjoying everything about this execution.
Ed and Lee's relationship is very fun to watch. It's kind of amazing that Ed is so loyal to Lee with only the vaguest promise of eventually getting to first base. I generally hate scenes where Ed and Riddler talk to each other, but I very much enjoyed Ed laughing at him for helping the poor. This pairing was an odd choice but every actual scene of them together worked for me.