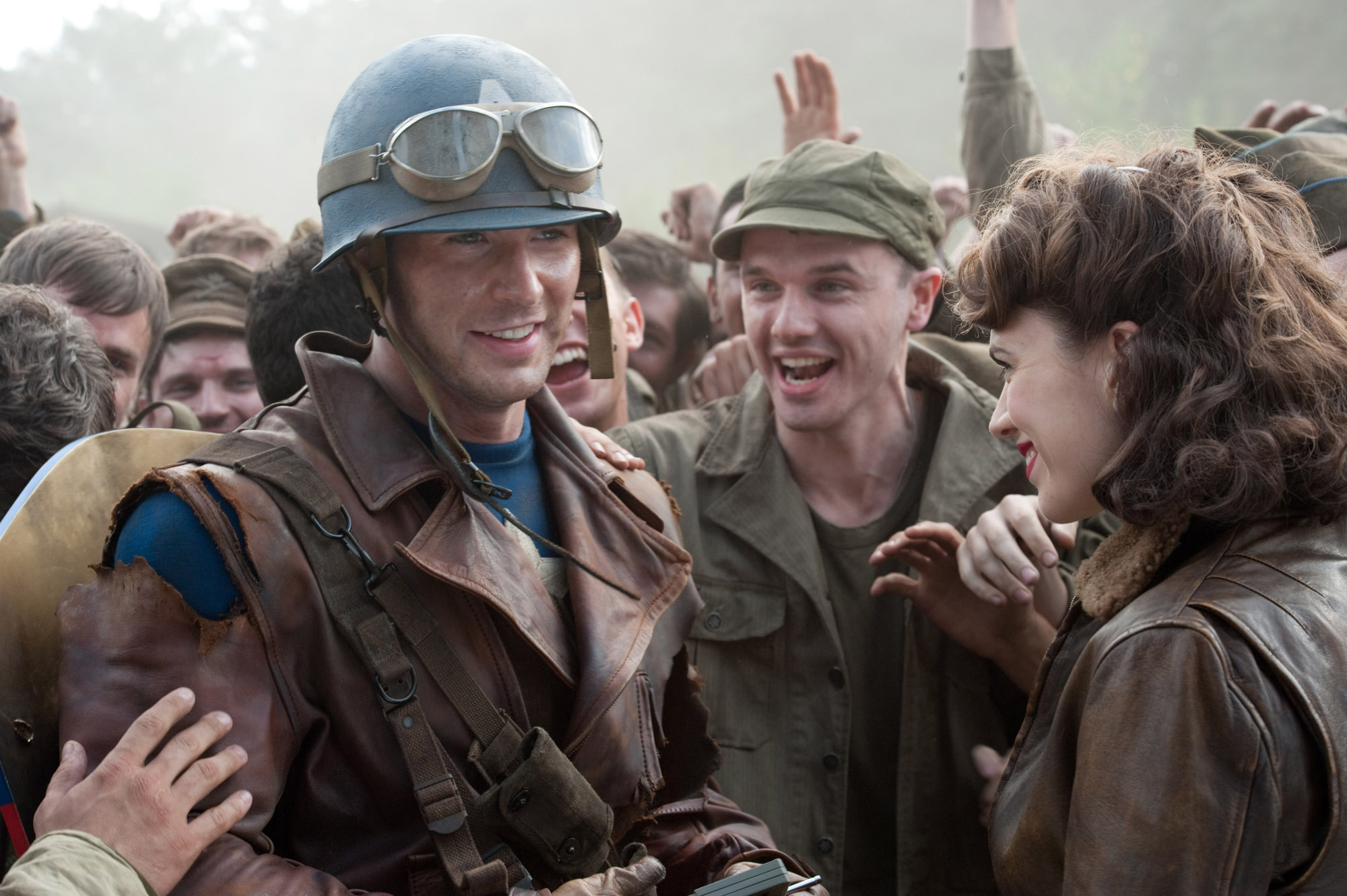 Captain America was never my favorite as a kid. He was such a fuddy-duddy compared to Wolverine, Spider-Man, and Batman. When Captain America: The First Avenger was released in 2011, all of that changed.
Chris Evans – given new life in the comic-adaptation universe after two lackluster Fantastic Four movies – gave Steve Rogers a depth I probably mistakenly did not see in the character before. I can remember the exact moment during the film when I was sold. The Red Skull, played brilliantly by Hugo Weaving, asks our hero what makes him think he is special enough to take down Nazism, especially given alien technology. He responds: "Nothing. I'm just a kid from Brooklyn."
Most superheroes are manifestations of lives the common person can't possibly imagine. Non-superpowered people like Bruce Wayne and Tony Stark are rich beyond our wildest dreams. The comic world hosts a whole cavalcade of genetic and scientifically engineered super-freaks – a term of endearment in this case – but Steve Rogers is just a little stronger, can run just a little faster, and his most important quality is his character.
Rogers is the embodiment of what every good police officer and member of the military would be if they could just reach a slightly above-human level of athleticism. He is the hero closest to us and Joe Johnston's film that would set up The Avengers, Agent Carter, and Agents of S.H.I.E.L.D drove that point home by overflowing with heart and charm and real people.
Agent Peggy Carter and Sergeant Bucky Barnes were so well fleshed out that they remain integral parts of the universe, but we will talk about them more later since they both found their ways into the titles of adaptations higher on the list.
Having Tommy Lee Jones in a Marvel movie was a special kind of awesome. But he wasn't just in it, he excels as the dry and gruff Colonel who is both funny and kind of scary. His transformation from non-believer to partner in heroism mirrors the audience's turn from skepticism about the concept of the MCU to making this franchise one of the biggest money makers in the world.

Captain America: The First Avengers didn't revolutionize the industry or deliver that one unforgettable scene, but it made us care deeply about these characters and continue to yearn for the day that Steve and Peggy get to dance.
Complete 35-part list for best comic book adaptations ever!
Part 1 – Daredevil / Part 2 – The Dark Knight / Part 3 – V for Vendetta
Part 4 – The Flash / Part 5 – Sin City / Part 6 – The Crow
Part 7 – Agent Carter / Part 8 – X-Men: Days of Future Past / Part 9 – Captain America: The Winter Soldier
Part 10 – Guardians of the Galaxy / Part 11 – X2: X-Men United / Part 12 – Iron Man
Part 13 – The Avengers / Part 14 – Teenage Mutant Ninja Turtles (1990) / Part 15 – Superman (Richard Donner)
Part 16 – Hellboy / Part 17 – The Incredible Hulk / Part 18 – X-Men: First Class
Part 19 – Spider-Man 2 (Sam Raimi) / Part 20 – Thor / Part 21 – Ant-Man
Part 22 – The Dark Knight Rises / Part 23 – Spawn / Part 24 – Agents of S.H.I.E.L.D. – Season Two
Part 25 – Avengers: Age of Ultron / Part 26 – Batman Begins (Christopher Nolan) / Part 27 – Captain America: The First Avengers
Part 28 – Batman (Tim Burton) / Part 29 – X-Men (Bryan Singer) / Part 30 – Spider-Man (Sam Raimi)
Part 31 – Smallville: Season One / Part 32 – Hellboy II: The Golden Army / Part 33 – Teenage Mutant Ninja Turtles 2, 3
Part 34 – 300 / Part 35 – Man of Steel / Extra Part – Final Thoughts