2013-14 NBA SEASON PREVIEW CONTENT LIST
Atlantic: Celtics | Nets | Knicks | 76ers | Raptors | Division Preview 1 and 2
Central: Bulls | Cavaliers | Pistons | Pacers | Bucks | Division Preview
Southeast: Hawks | Bobcats | Heat | Magic | Wizards | Division Preview
Pacific: Warriors | Clippers | Lakers | Suns | Kings | Division Preview
Northwest: Nuggets | Timberwolves | Thunder | Trail Blazers | Jazz | Division Preview
Southwest: Mavericks | Rockets | Grizzlies | Pelicans | Spurs | Division Preview
Top 10 by Position: PG | SG | SF | PF | C
Top 10 Lists: Sixth Men | Sophomores | X-Factors | Intensity | Under 25 | Comeback | GMs | Europeans | Overrated | Contenders | Wild Predictions
Fantasy Basketball | NBA Fandom Games | League Preview | Ultimate Season Predictions
Media Day: Lakers | Clippers | Kings | Knicks | Bucks | Suns | Pacers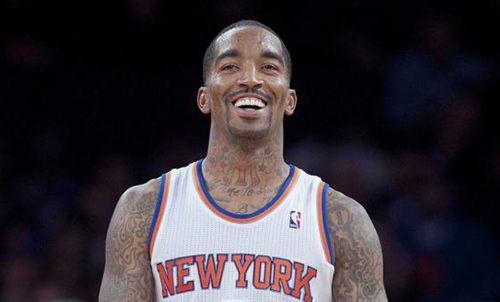 If there's a more thankless job in the NBA than the sixth man, I'd like to hear about it. Okay, okay, maybe the kid who runs out on the court to mop up puddles of sweat every few seconds so that players don't slip and break an ankle or knock themselves out on the hardwood has it worse. A round of applause for the sweat-moppers, please…
But I'm talking about on the court. When it comes to professional basketball players, it's the first guy to come off the bench – the guy who just barely missed getting his name called as pyrotechnics blasted over the deafened crowd – who deserves much of the praise and often receives none. Because when it comes down to it, the five best guys on the team can't win the game on their own. Lebron James, Kobe Bryant and Chris Paul can only play so many minutes. At some point, the guy at the end of the bench is going to have to figure out how to get those fancy sweat pants off and make his way onto the court to either defend his team's lead or to mount a comeback. It's a tough job, but somebody has to do it.
Thankfully, one of these guys is recognized at the end of the season with the NBA Sixth Man award. And since we're not immune to preseason speculation and hoopla, it only seemed appropriate to imagine who could be the best player to come off the bench this coming season.
10. Jeremy Lamb, SG, Oklahoma City Thunder
If a certain word somewhere along the lines of "who?" just popped into your head, allow me to explain myself. With last season's departure of James Harden, Kevin Martin quickly stepped in as the team's reigning sixth man (he came in fourth in last year's voting). Unfortunately, Martin packed his bags for Minnesota, leaving NBA sophomore Jeremy Lamb in his wake. Lamb saw most of his minutes on Tulsa's D-League team last year, but with any help from Kevin Durant, Russell Westbrook and the rest of the crew in OKC, Lamb should have a fighting chance as a relevant contributor off the bench.
9. Tyreke Evans, SG/SF, New Orleans Pelicans
Miscast as a point guard in Sacramento, Tyreke Evans has struggled a bit since winning Rookie of the Year in 2010. After that first season, his numbers dwindled, but Evans hopes to turn things around as this year's marquee free agent signing for New Orleans. As a sixth man for the Pelicans, Evans will provide energy, athleticism and offensive support off the bench. He also excels at creating shots for teammates, which could prove deadly in combination with three-point ace Ryan Anderson.
8. Manu Ginobili, SG, San Antonio Spurs
As a two-time NBA All-Star and key player in the Spurs' last three championship titles, Manu Ginobili is no stranger to the pressure of coming off the bench with a game on the line. He's already won the Sixth Man award once, but that was almost six years ago, which makes it even more impressive that he is on the list again at 36 years old. Ginobili was injured last year and had a tough playoff run, but with a new contract with the Spurs, he'll have another chance to show up during clutch time and facilitate plays for guys like Danny Green, the two things he does best.
7. Carl Landry, PF, Sacramento Kings
The first of two Kings players who could win this award, Carl Landry should see time off the bench behind starter Patrick Patterson. Landry is a veteran player whose experience will hopefully come in handy, not only during close games, but in the locker room as well. Sacramento is full of young players who are in need of a little guidance and if Landry can keep up his numbers from last year (10.8 points on 54 percent shooting) and help his team keep its collective cool, he'll be just the sixth man they need.
6. Lance Stephenson, SG/SF, Indiana Pacers
With the emergence of the Pacers as a contender in the East, every man in the rotation now has a role to play. On a team like Indiana, where basketball comes before flashiness and celebrity, Lance Stephenson is the perfect sixth man. While he could easily assume a starting spot on a different roster, he'll be coming off the bench behind Danny Granger. Stephenson is known for his on-court energy, which is essential for guys coming off the bench. If Indiana wants to hold their own against Miami and others, Stephenson will need to hang on to last year's numbers of 8.8 points, 2.9 assists and 3.9 rebounds per game.
5. J.R. Smith, SG, New York Knicks
Reigning NBA Sixth Man of the Year, J.R. Smith will not be one to have his title taken away without a fight (literally or metaphorically). Despite his many off- and on-court antics, Smith's energy off the pine is an invaluable asset as a bench player. He's almost like a closing pitcher whose craziness gives him an edge that fires up his teammates and strikes fear into the heart of his opponents. If Smith can reach last season's 18.1 points and 5.3 rebounds per game and manage to stay out of trouble, he could be just the third player ever to win the award back-to-back. (Side note: after re-signing with the Knicks this offseason, Smith underwent meniscus surgery, but it isn't expected to affect his play.)
4. Harrison Barnes, SG, Golden State Warriors
If the Warriors' showing in the playoffs last season is any indication of this year's team, Golden State will be a force to be reckoned with. During that amazing playoff run, Harrison Barnes was given the chance to step-up for the Warriors and he did not disappoint. With regular season numbers averaging an already impressive 9.2 points and 4.1 rebounds on 43.9 percent shooting, Barnes exploded in the playoffs with 16.1 points and 6.4 rebounds on 44.4 percent shooting. Coming off the bench behind Andre Iguodala this coming season will be the perfect place for Barnes to put up numbers while building his confidence as a leading sixth man.
3. Isaiah Thomas, PG, Sacramento Kings
It's a rare and lucky thing when a team can name two players as potential Sixth Man winners. Isaiah Thomas will most likely come off the bench behind point guard Greivis Vasquez. As an offensive threat, Thomas is quick and highly effective at the rim and last year shot an impressive 39.9 percent from three-point range. Averaging 13.9 points and 2.0 rebounds per game last season, a decrease in minutes could affect those numbers, but his efficiency should not dwindle.
2. Jamal Crawford, SG, Los Angeles Clippers
There may be no other player in the league who can come in off the bench and take over a game like Jamal Crawford can. Without Crawford's leadership, clear thinking and red-hot scoring in crunch time situations last season, the Clippers' record could have looked very different. Crawford averaged 16.5 points and lit up the three-point line with 37.6 percent shooting. He finished a close second to J.R. Smith in last year's voting and since he'll come off the bench right behind new Clipper, J.J. Redick, it's almost impossible to imagine him not coming at least that close again.
1. Jarrett Jack, PG, Cleveland Cavaliers
It seems almost unanimous throughout the league that Jarrett Jack will be the frontrunner for this season's NBA Sixth Man award. Jack came in third in voting last year, but may have a leg-up on the competition this year as the guard off the bench behind Kyrie Irving. The young Cavaliers team is in need of veteran leadership, as well as a point guard who can take over for the explosive, albeit injury-prone, Irving. Jack is highly effective in the pick-and-roll, has a high assist-to-turnover rate and last year became just the second bench player to ever put up 30 points and 10 assists in a game (the first being Magic Johnson). With J.R. Smith coming off of knee surgery and Jamal Crawford potentially losing minutes on an increasingly deep Clippers bench, Jarrett Jack just might be the one to come out on top this year.