2013-14 NBA SEASON PREVIEW CONTENT LIST
Atlantic: Celtics | Nets | Knicks | 76ers | Raptors | Division Preview 1 and 2
Central: Bulls | Cavaliers | Pistons | Pacers | Bucks | Division Preview
Southeast: Hawks | Bobcats | Heat | Magic | Wizards | Division Preview
Pacific: Warriors | Clippers | Lakers | Suns | Kings | Division Preview
Northwest: Nuggets | Timberwolves | Thunder | Trail Blazers | Jazz | Division Preview
Southwest: Mavericks | Rockets | Grizzlies | Pelicans | Spurs | Division Preview
Top 10 by Position: PG | SG | SF | PF | C
Top 10 Lists: Sixth Men | Sophomores | X-Factors | Intensity | Under 25 | Comeback | GMs | Europeans | Overrated | Contenders | Wild Predictions
Fantasy Basketball | NBA Fandom Games | League Preview | Ultimate Season Predictions
Media Day: Lakers | Clippers | Kings | Knicks | Bucks | Suns | Pacers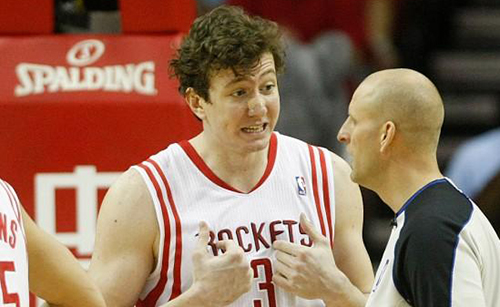 The 2013-14 NBA Season is going to be one the most unpredictable in league history. Several teams will begin the season with legitimate title aspirations, and others could join that group if a few variables work in their favor. For every basketball law we know as an universal constant, such as LeBron James being the alpha male, there are a massive amount of X-factors that could tip the balance of power for years to come. No matter how it turns out, hardcore and casual fans alike, are guaranteed to be entertained. Without further ado, here are the ten most significant X-factors going into the 2013-14 NBA season.
10. Monta Ellis, SG, Dallas Mavericks
Possibly the biggest free agent loser of the 2013 offseason was Monta Ellis, who signed for less than he thought he was worth with the Dallas Mavericks, who are in transition with an aging Hall of Famer and without any other players likely to be key contributors. It's possible that Ellis will be able to score enough that it allows Dirk Nowitzki to play at an NBA All-Star level again, but the Mavericks are not going to be title contenders this season without a litany of unexpected things taking place.
9. Tanking
WARNING! WARNING! Inflated win totals incoming! We are going to see a lot of teams giving away games to position themselves for the 2014 NBA Draft, which features the best influx of talent in a decade. Some teams are clearly not even going to try *cough*76ers*cough*. Others like the Boston Celtics and Minnesota Timberwolves might start off with an effort and later trade away their best players to title contenders. This also means that we might see teams in the playoffs that have been absent for a basketball eon like the Toronto Raptors and Washington Wizards.
8. DeAndre Jordan
http://www.youtube.com/watch?v=tvo2nna1zRQ
… but he still does not average ten points or ten rebounds, and his free throw percentage last year was 38.6 percent. That is not a typo. In fact, I was sure it was a typo when I was looking it up. It's not. How the hell could you justify playing him in the fourth quarter? Right now, you can't, which is why he only averaged 24.5 minutes per game despite being one of the most athletic guys in the league. New head coach Doc Rivers will need to find a way to squeeze more production out of a guy with this much potential.
The Los Angeles Clippers added several players to their roster that will be great for particular roles, such as J.J. Redick and Antawn Jamison to stretch the floor. However, the Clippers desperately need more from Jordan to take full advantage of these players.
7. Health
Last season was catastrophic for serious injuries to NBA All-Stars. Here's an incomplete list of those who were forced to miss a moderate number of regular season or playoff games:
Kevin Love, Russell Westbrook, Kobe Bryant, David Lee, Steve Nash, Dirk Nowitzki, Tony Parker, Dwayne Wade, Danny Granger, Kyrie Irving, Andrew Bynum, Derrick Rose, Luol Deng, Rajon Rondo, Kevin Garnett
That's an abnormal amount of serious injuries to All-Stars during any year. If I also included a list of players who were shells of themselves because of injuries, the list would be much larger. Hopefully, the overall effect will be minimal, but expect to see lots of rust at the beginning of the season as these players attempt to return to form.
6. Manu Ginobili
It's no secret that Ginobili's skills are in a steady decline. Watching him in Game 6 of last season's NBA Finals was like watching the old guy in a hipster bar in Williamsburg, Brooklyn. He's not even an old guy, he's just too old to be in that bar. Ginobili had eight turnovers and nine points in the most pivotal game of the season and he was still re-signed for two years. It's unclear what sort of role the Spurs expect him to take on this season. The 36-year-old has missed 70 games combined in the last two regular seasons despite playing only 23 minutes per game in both seasons. If the Spurs need to rely on the Ginobili magic for success this season, they will not be a title contender.
But we will always, always have this:
5. Andre Iguodala
Is he going to be the catalyst that takes the Golden State Warriors beyond the second round? It's hard to tell. The Warriors' greatest strength is their up-tempo, perimeter offensive game and Iguodala does not complement that style because of his average jump shot. On the other hand, he's a very good defender and a guy that has played for Team USA in the Olympics because of willingness to do whatever it takes to win. It's not a great move on paper, but it should allow the team to be better match-ups for teams with elite perimeter scorers.
4) 2013 NBA Rules Changes
On July 18 2013, the NBA announced five rule changes that will take effect at the start of this coming season. Under normal circumstances, rule changes would not be included in a list of X-factors, but these changes are going to have a major impact on games going forward.
Instant Replay changes
*Referees can now review a block/charge call to verify if a defender was inside or outside of the restricted area. Following review, a referee is now allowed to reverse a charge or uphold a blocking foul. Unfortunately, they did not have enough votes in the room to call it, "The Real Reason Jason Kidd Retired Rule."
*Instant replay may be used to evaluate if an off-ball foul occurred before an offensive player began his shooting motion.
*If unsportsmanlike conduct or other "unnecessary acts" are noticed during the instant replay review, players will be assessed appropriate penalties.
Clear path foul
*If a defender is in front of the offensive player at any point before the foul is committed, the play is no longer called a clear path foul.
Other change
*A team on offense will forfeit possession if its player exits the court and does not immediately return to the floor. The exceptions to this rule include injury, attempting to save the ball and "extenuating circumstances."
The addition of more replay will cause some controversy, but at least the league is attempting to get it right. Adjustments can always be made if the additions have too many drawbacks. The other two changes are improvements that gave unfair benefits to teams in specific circumstances. Kudos, NBA.
3. Jeremy Lamb
During the 2012 NBA Draft workouts, scouts believed that in the best case scenario, Jeremy Lamb would develop into a player similar to Kevin Martin. In a fit of irony, Lamb was drafted by the Houston Rockets, both Lamb and Martin were traded to the Oklahoma City Thunder from the Rockets, and now the Thunder are praying that Lamb will replace Martin's production after the former opted not to sign with the team. He has all the intangibles that scouts fall in love with: size, long wingspan, quickness and, supposedly, great range from the outside. The problem is that he has shown none of that so far in the NBA.
Thunder fans have a lot of blind faith in this kid mostly because they need him to come through. Since their appearance in the 2012 NBA Finals, the Thunder keep losing talent without replacing the lost parts. If Lamb can ascend to levels of reliable production, it will go a long way to ensure that his team maintains their position as a title contender.
2. Omer Asik
Rumors have been spread this summer that Asik demanded to be traded away from the Rockets following their signing of Dwight Howard. Basketball experts sympathize with Asik's position because they believe it is not possible for Howard and Asik to co-exist on the court together. Traditionally, that logic makes sense, but it's not like Asik is an amazing back-to-the-basket player. He's an athletic player with high basketball IQ, a solid mid-range game and better than average defense. If Asik (third in rebounds per game) and Howard (first in rebounds per game) can find a way to play together, the Rockets will have an advantage against every frontcourt in the league on defense.
Offensively, Kevin McHale will find a way to make it work. Last season, the Rockets were second as a team in points per game and three-pointers made per game, and fourth in free throws attempted per game. James Harden will be the facilitator of the offense and everything else can flow from there. If teams attempt to double-team Harden and Howard, it would open up one-on-one situations for Asik that he never dreamed of. As long as Asik keeps himself focused, the Rockets should be among the title favorites as the regular season comes to a close.
1) Andrea Bargnani
At only 27 years old, Bargnani is entering his eighth NBA season, but a lot of NBA fans do not know his name or his game. He has been toiling away on the Toronto Raptors for his entire career while the front office has mismanaged roster after roster. Bargnani is the kind of player who can score in a variety of ways in his sleep. He has a solid post game, shoots 36 percent from three-point range for his career, capable of driving to the hole and moves decently without the ball – there's a lot to like. Despite his great scoring talent, he's been considered an overpaid slacker with marginal rebounding and defensive skills. Eventually, Toronto fans turned on him last season, which culminated in Bargnani being booed at home. The blogosphere exploded with opinions on the polarizing player, including humorous Facebook groups defending the big man. Long story short, he needed a fresh start. He got just that when the New York Knicks traded for him during the offseason.
A big deal is already being made about how horrible the defense will be with Amar'e Stoudemire and Bargnani on the court at the same time. I'm more concerned about how head coach Mike Woodson will find a way to spread out the minutes for forwards on the team who expect to play significant minutes: Andrea Bargnani, Carmelo Anthony, Amar'e Stoudemire, Metta World Peace and Kenyon Martin. Also, J.R. Smith has to play and someone has to relieve Felton at point guard unless J.R. Smith is going to… no, nevermind. That's a lot of huge egos to satisfy. Woodson also has to find a way to take advantage of Bargnani's game without affecting the way Anthony likes to operate on the block. The Knicks have all the talent they need to contend in the East. It's all up to Woodson now.
As always, we welcome your comments so please chime in if you are feeling inspired, or you just think I'm totally wrong.