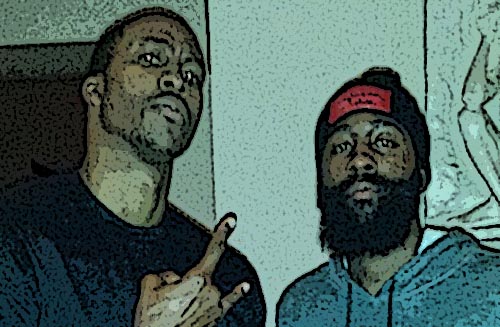 Whereupon an NBA free-agent fan sets about selecting a team to root for during the 2013-14 NBA season.
The creation of the NBA Fandom Games was motivated by the soul-sapping lopsidedness of American professional basketball, a world in which "Where Amazing Happens" could quite easily be replaced by "It's A Business" and where the values we cherish in sport have been drained in a dollar-driven enterprise. With little or no loyalty to fans in the current corporate environment, the Fandom Games aim to take the process back, eliminating one team at a time until we're left with the one most worthy of a fan's support for the upcoming season.
Up until now, we've seen eliminations for deliberate roster downgrades in the pursuit of high draft picks, a competitive abomination that stands only a remote chance of success (Boston Celtics, Washington Wizards, Utah Jazz, Philadelphia 76ers); unforgivable ineptitude and carelessness (Charlotte Bobcats, Milwaukee Bucks); and what appears at times to be outright contempt for fans (New York Knicks).
But not every organization is so reckless or foolish, and so not all eliminations can be righteous retribution for a franchise's sins. With only one survivor of the Fandom Games in store, a single overzealous roster move can be enough to bring about a team's expulsion, as was seen in the case of the Golden State Warriors. Today's elimination of the Houston Rockets presents a not dissimilar situation.
The Rockets are a noble franchise, with an all-time winning record and two championships to boot. When Hakeem Olajuwon forced his way out of town, the Rockets promptly replaced him with the formidable Yao Ming/Tracy McGrady pairing instead of wilting for years in the shadow of their all-time greatest player. When it became clear that injuries would never allow this duo to reach its potential, the Rockets never panicked, building viable squads with limited resources and positioning themselves to sign or trade for a veteran star whenever one became available. This approach, in contrast to the idiocy of hoarding ping pong balls, has yielded a series of competitive seasons and still left the team in a position to ultimately contend. And yet they cannot survive the Fandom Games.
A year ago, the Rockets would have been likely candidates for a deep run in the Fandom Games, given their long-time commitment to quality as well as the incredible patience and managerial aptitude that brought emerging superstar James Harden to town. The frenzy of activity that general manager Daryl Morey spun into Harden is detailed here, but to summarize, Morey turned his disintegrating core (McGrady and Yao) and Skip 2 My Lou (a.k.a. Rafer Alston) into James Harden and a pile of cap room—a crowning achievement for a deserving franchise and a move worthy of Houston's proud history.
The trouble for the 2013 Rockets is that at the moment they were primed to seize the NBA, the absolute apex of Morey's incredible roster wizardry, when he set out to pair Harden with the co-star that would bring Houston to unimaginable heights using the cap room he'd worked so hard to create, Houston's best-case scenario was not the coup that Morey had seemingly earned. Morey had no choice but to seek out and secure the only available superstar, a seven-time All-Star and three-time Defensive Player of the Year, but also arguably the most chronically uninspiring and intolerable potential centerpiece in the NBA. The Rockets draw with their hard-earned bargaining currency was the very unfortunate, seemingly declining Dwight Howard.
It was a bad haul. Dwight Howard frankly embodies what the Fandom Games seek to rebuff, a player who expects the fame, wealth and glory of being a superstar but rejects the expectations and responsibility required. He has never appeared to take the game seriously and seems befuddled that awards and championships have not rained upon him. After seven years of the Orlando Magic explicitly tailoring their basketball and organizational identity to fit Howard's particular skill set and personality, he perplexingly blamed the team for their collective failure to win a championship, twice demanding a trade despite his pending free agency.
Howard's willingness and ability to take several franchises hostage over the last two years make clear that he views himself as the worthy focus of a contender, and Houston's courtship of Howard suggests that they're prepared to accommodate this delusion. What it all adds up to, in 2013, is that a fan of the Rockets is not supporting 46 years of proud tradition, or the commitment to competition in the face of rebuilding, or the outsmarting of 29 other franchises in the team's development. A fan of the Rockets is supporting Dwight Howard & Co., because it's the only way Howard will have it, and it's the way Morey had no choice but to make it. This simply won't do for the NBA Fandom Games.
NBA Fandom Games Eliminated Teams List:
New York Knicks
Boston Celtics
Washington Wizards
Charlotte Bobcats
Golden State Warriors
Milwaukee Bucks
Utah Jazz
Philadelphia 76ers
Houston Rockets
Portland Trail Blazers
Toronto Raptors
Sacramento Kings
Detroit Pistons
Phoenix Suns
Oklahoma City Thunder