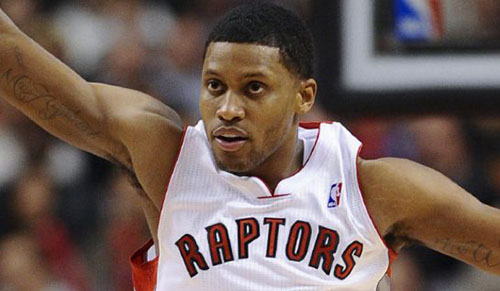 Whereupon an NBA free-agent fan sets about selecting a team to root for during the 2013-14 NBA season.
Somewhere around half of all NBA teams are selling their fans a lie. It's commonly either the lie of contention (New York Knicks, Golden State Warriors) or the lie of rebuilding (Washington Wizards, Philadelphia 76ers). The lie of contention might not be just for fans but rather a lie that teams are telling themselves, although it's hard to know for sure. The lie of rebuilding is the perfect cop-out for new owners looking to save a buck, general managers fighting for their jobs, or small-market teams that don't see any other way.
Teams that are genuine are more likely to survive deep into the Fandom Games. Not lying is much easier for legitimate contenders, of course; what do the Miami Heat have to sell their fans other than their exceptional product? There are others, though, like the New Orleans Hornets, who are giving it an honest-to-God shot but haven't had much luck recently. These teams can thrive in the Fandom Games because they are what they are, diligent and competitive and willing to roll the dice from time to time. Whether this yields wins is not necessarily the point.
The Toronto Raptors are not lying to their fans. They might not be any good, or young, or have built-in excuses like a small market or an aging star, but this remains a franchise that is always giving it a heartfelt try. It's not enough to last beyond today, unfortunately, but the Raptors deserve some credit. Round of applause.
This is a franchise that gets out there and spends its money. After the 2009 roster overhaul that put the Raptors just a hair short of a winning season, Toronto set out to make the leap, guaranteeing $53 million to lock down the versatile and rapidly aging Hedo Turkoglu. When Chris Bosh bailed during the fateful summer of 2010, the Raptors filled the gap by hauling Lithuanian forward Linas Kleiza back from Olympiacos B.C., shelling out $20 million for four years. And in 2012, when the pursuit of free agent Steve Nash was in full swing, Toronto threw a hefty $19.5 million at Landry Fields as a bluff to better position themselves to sign Nash (the Knicks called it). Say what you will about the Raptors, but this is not a franchise that stands pat when the roster needs work.
It's not a franchise committed to the status quo, either. In their relatively brief 18-year history, the Raptors have called four arenas home, employed eight head coaches, sported four different logos, employed seven general managers, and been guided by two separate owners. This is a franchise in constant search of success.
Even the draft history of the Toronto Raptors is a reasonable point of pride. The team bucked popular demand and selected Damon Stoudamire over collegiate champion Ed O'Bannon in 1995, and even though Stoudamire was out of Toronto by his 25th birthday, O'Bannon's quick move to Europe validated the selection. The franchise's next three first-round selections were Marcus Camby, Tracy McGrady and Vince Carter, all of whom are wrapping up (or, in McGrady's case, just wrapped up) terrific careers with other teams. Even the new millennium Toronto lottery picks have been largely defensible (barring the Rafael Araujo disaster), temporarily bringing Bosh, Charlie Villanueva and Andrea Bargnani north of the border. Three others are on the Raptors' current roster and figure to mop up minutes for years to come.
Despite a pretty barren history, there's real hope for Raptors fans. The NBA's most promising general manager, Masai Ujiri, bolted from the Denver Nuggets this summer for a hefty salary and the chance to guide the Raptors to relevance. His first roster moves were to shed Bargnani and amnesty Kleiza, symbolic gestures as much as anything else. More proactive maneuvers are forthcoming.
If the Raptors aspire for longer stays in Fandom Games of the future, they might look to reject the franchise's rich history of building around the wrong centerpiece (Carter, Bosh, Bargnani), a clear possibility given the recent addition of Rudy Gay. Gay so seamlessly fits into the mold of these previous cornerstones that the temptation must be overwhelming. Word to the wise: look elsewhere. It'll serve you well in the Fandom Games for years to come.
NBA Fandom Games Eliminated Teams List:
New York Knicks
Boston Celtics
Washington Wizards
Charlotte Bobcats
Golden State Warriors
Milwaukee Bucks
Utah Jazz
Philadelphia 76ers
Houston Rockets
Portland Trail Blazers
Toronto Raptors
Sacramento Kings
Detroit Pistons
Phoenix Suns
Oklahoma City Thunder