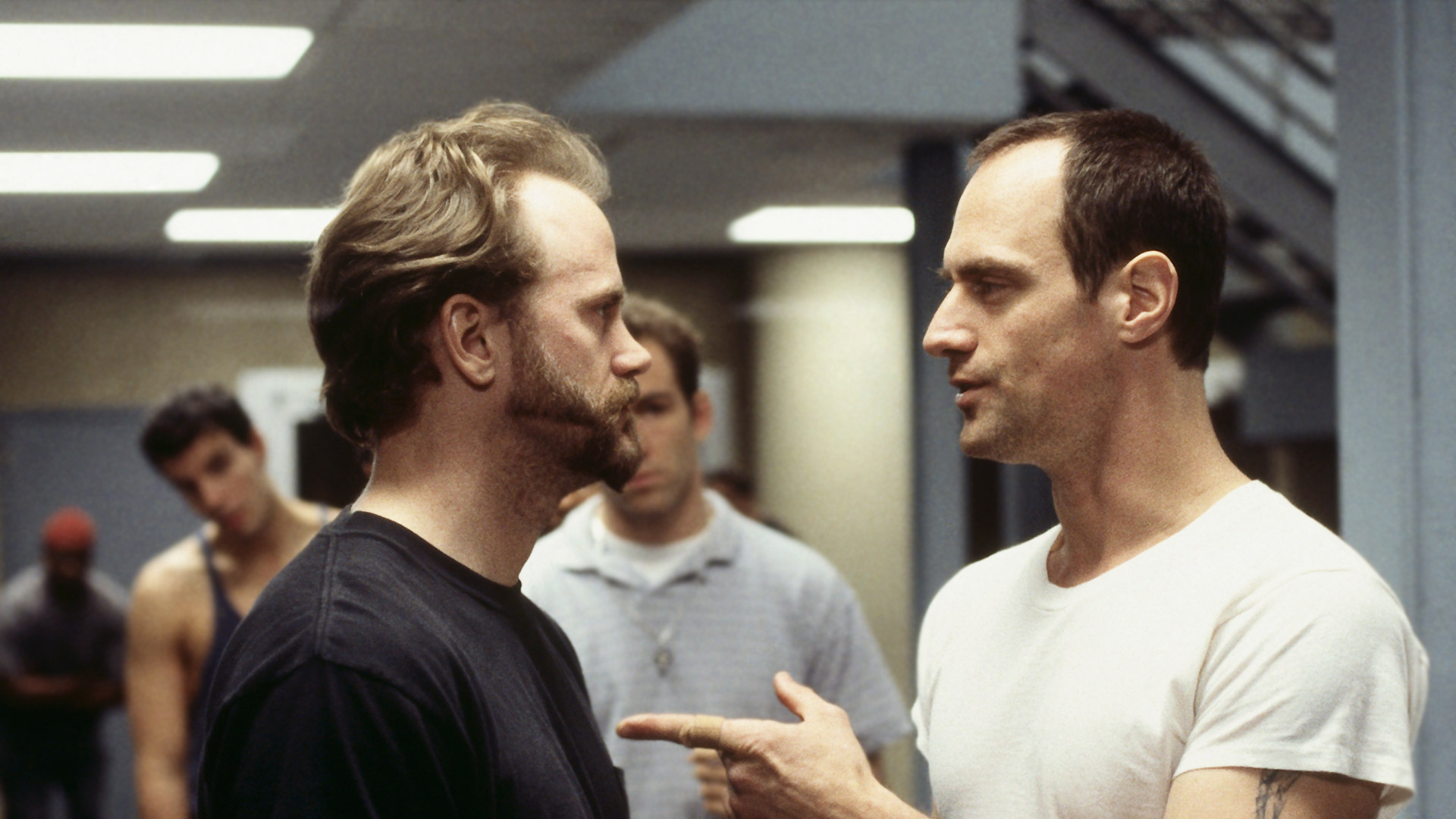 My 25-part 'Oz' list through Pop Culture Spin was finalized about a week ago, and given some time to digest the series, I'd like to delve further into my methodology for one last occasion. This article will consist of final thoughts, the entire list, and some of my favorite aspects of the show.
One thing I mentioned in every article was that lists are subjective and omissions will be inevitable. That was largely said to avoid the "Where's this guy?" or "Why'd you leave out so and so?" comments that can arise during a project of this nature. Lists are inherently individualized to the author, meaning a great character might be left off while a more personally enjoyable character finds list inclusion. That said, I can't think of any major omissions from my list that are riot inducing (Oz had a riot, see what I did there?)… Anyway, through these 25 parts, I feel there's been a definite balance of star power and needed background personalities.
All the Simon Adebisi, Tobias Beecher, Ryan O'Reily, and other monumental characters were given a look. Tim McManus, Warden Leo Glynn, Governor James Devlin, and those on the work related or political side of Oz also had their turn. Non-main but nevertheless critical characters such as Jaz Hoyt, Chucky Pancamo, and Burr Redding were given inclusion as well. Point being, Oz gave audiences plenty of ranging characters, and this list avoided focusing solely on one branch of people. Oz provided a diverse blend, and this list has reflected that component.
Now, the fun part. My personal favorites.
Favorite Character – Simon Adebisi.
Least Favorite Character – James Devlin.
Favorite Moment – Kareem Said rejecting the Governor's pardon.
Least Favorite Moment – Cyril O'Reily being executed.
Most Shocking Death – Augustus Hill.
Most Unfortunate Death – Kareem Said.
Best Season – 1.
Best Character Present From Beginning – Ryan O'Reily.
Best Character Who Emerged Midway – Burr Redding.
Most Sinister Character – Vernon Schillinger.
Most Harmless Character – Agamemnon Busmalis.
Most Ruthless Character – Chris Keller.
Best Non-Prisoner Character – Sister Pete.
Most Ahead of its Time Aspect – The violence!
Without further straying from the meat of this project – I present my entire 25-part Oz list. The list as a whole can also be found at the bottom of each individual article. Oz helped blaze the path of HBO drama, and in the process, also helped TV dramas as a whole improve to greater lengths. Enjoy!
Published Entries of my Examining Oz Characters List
Part 1 – Simon Adebisi / Part 2 – Father Ray Mukada / Part 3 – Chris Keller
Part 4 – Diane Whittlesbey / Part 5 – Bob Rebadow / Part 6 – Augustus Hill
Part 7 – Jaz Hoyt / Part 8 – Ryan O'Reily / Part 9 – Arnold "Poet" Jackson
Part 10 – Sister Peter Marie Reimondo / Part 11 – Shirley Bellinger / Part 12 – Miguel Alvarez
Part 13 – Warden Leo Glynn / Part 14 – Chucky Pancamo / Part 15 – Gloria Nathan
Part 16 – Cyril O'Reily / Part 17 – Governor James Devlin / Part 18 – Kareem Said
Part 19 – Kenny Wangler / Part 20 – Vernon Schillinger / Part 21 – Agamemnon Busmalis
Part 22 – Tim McManus / Part 23 – Enrique Morales / Part 24 – Burr Redding / Part 25 – Tobias Beecher