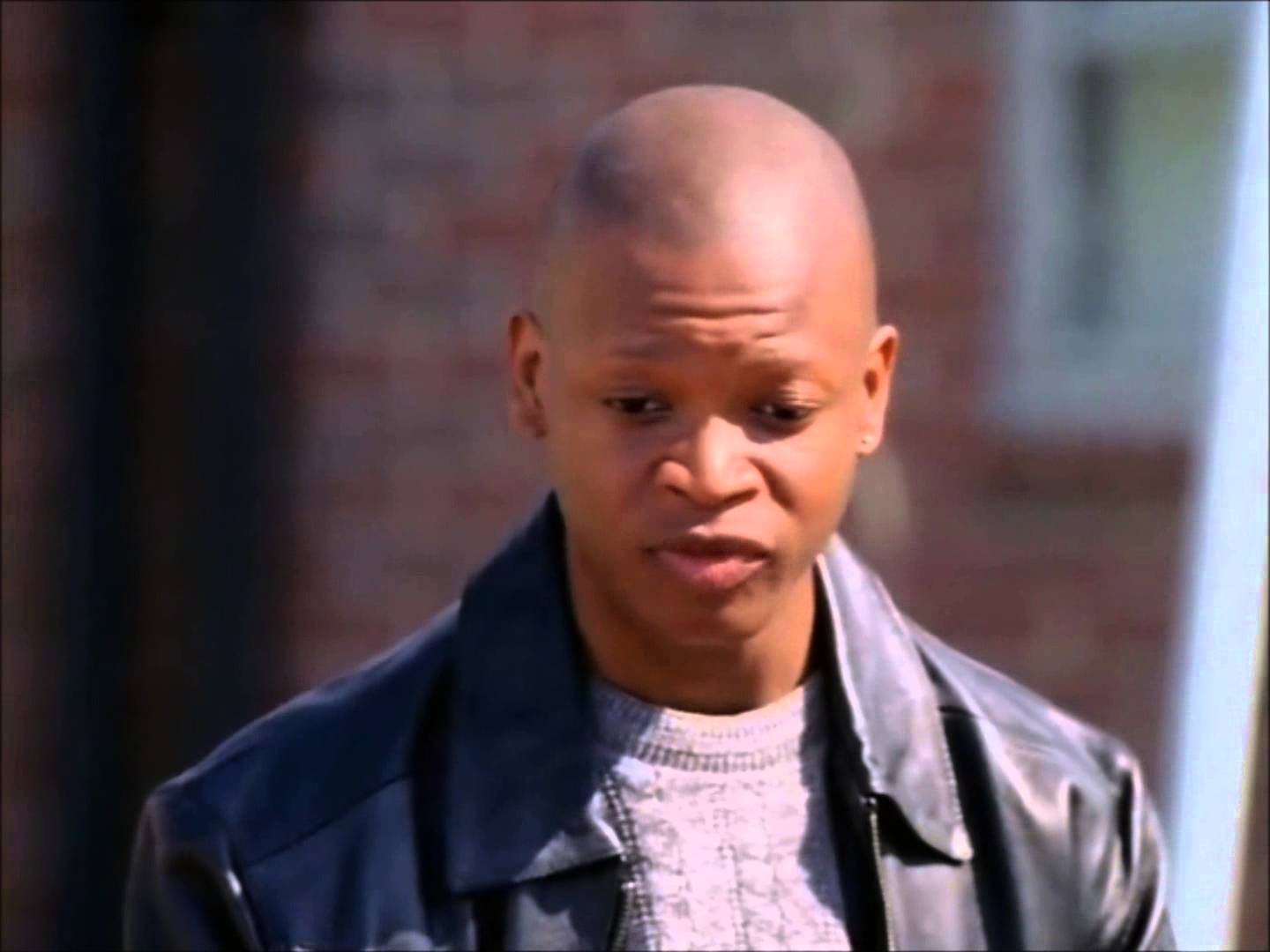 Ongoing for a serious chunk of the future, I will be revisiting some of the best characters to appear in HBO's The Wire. My series will be a 30-part piece of admiration to the greatest show in entertainment history. With lists come inevitable omissions and controversies, and The Wire is known for amassing a selection of numerous legendary figures. This list will be my best attempt to pay homage to these characters, ranging from popular fan favorites to occasional lesser known ones who made an impact. Parts are placed in no special order.
While disagreements may still come even with a lengthy series, I contend that 30 parts will be a plentiful total to give respect and please fans simultaneously. Certain days will feature two articles and thus two parts being published, others will just be one. If you're a fan of The Wire and you find my series fulfilling, please share it with others. Pop Culture Spin appreciates your viewership and your efforts to spread the word. You will find each published entry in the series linked at the bottom of this article. Each fresh installment will link all published entries in the same spot. Landing next in the series, we have D'Angelo Barksdale, played by Lawrence Gilliard Jr.
I've already covered some heart wrenching deaths in this series. D'Angelo's was no different, a degree of fan heartache compounded by the fact that it was framed as a suicide. Before his passing on The Wire, D'Angelo was a fascinating part of the Barksdale Organization. He had heart and doubt, the former of which Avon didn't have. This caused a subtle rift between D'Angelo and Avon that could be sensed throughout the series. D'Angelo had legitimate questions about his role in the drug world. It ended up becoming his downfall.
The best D'Angelo moments were when he gave advice and talked away days with Bodie and Wallace by project buildings. Even though his stature was smaller than Avon and Stringer, D'Angelo was a boss of sorts to the youngsters he guided. This resulted in a close bond between D'Angelo and Wallace, one that was ultimately torn apart by Stringer. D'Angelo's murder was also orchestrated by Stringer. Again, these targets were because D'Angelo had doubt, and doubt was taken for weakness in The Wire.
But D'Angelo was thoughtful as a character. He was whole and complete. His conscience wore heavily because of his own actions and incidents he witnessed. Modern television tends to portray characters in absolutes. A drug dealer or otherwise criminally inclined character is usually shown to be totally reckless or off the wall in their illegal activities. Cops are displayed as heroic fixtures of society incapable of error. In The Wire, that bogus attempt lacking reality didn't fly.
There's a reason fans were able to watch D'Angelo and other drug dealers/highers-ups live their lifestyle without being judged. This wasn't because all fans supported the legalization of drugs or deemed drug violence as irrelevant during the show's run – it was likely since The Wire humanized its characters. Participants in the drug trade had a face, one of them being D'Angelo's. It's a shame the last images we had of that face were gasps for air and strangulation noises. Regardless, I choose to remember him for his project building chess matches and reflective nature.
Published Entries of my Revisiting The Wire Characters List
Part 1 – Chris Partlow / Part 2 – Jimmy McNulty / Part 3 – Bodie Broadus
Part 4 – Frank Sobotka / Part 5 – Tommy Carcetti / Part 7 – Marlo Stanfield
Part 8 – William Rawls / Part 9 – Bubbles / Part 10 – Ellis Carver
Part 11 – Michael Lee / Part 12 – Stringer Bell / Part 13 – Roland Pryzbylewski
Part 14 – Wee-Bey Brice / Part 15 – Lester Freamon / Part 16 – Slim Charles
Part 17 – Wallace / Part 18 – Bunk Moreland / Part 19 – Howard "Bunny" Colvin
Part 20 – Avon Barksdale / Part 21 – Snoop / Part 22 – Clay Davis
Part 23 – Brother Mouzone / Part 24 – Cedric Daniels / Part 25 – Proposition Joe
Part 26 – Maurice Levy / Part 27 – Dennis "Cutty" Wise / Part 28 – Randy Wagstaff
Part 29 – Kima Greggs / Part 30 – Omar Little / Extra Part – Final Thoughts