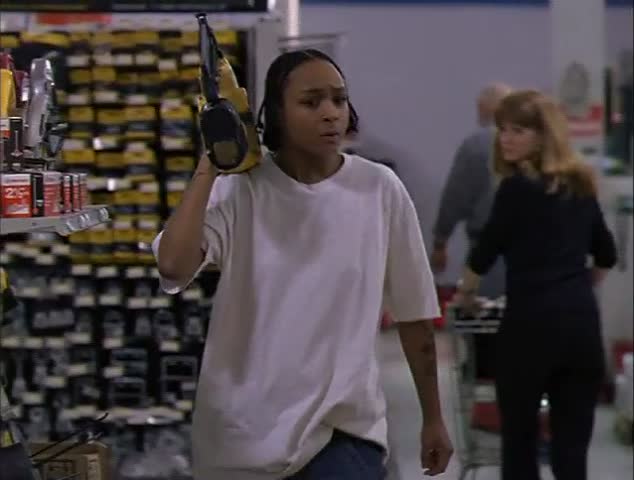 Ongoing for a serious chunk of the future, I will be revisiting some of the best characters to appear in HBO's The Wire. My series will be a 30-part piece of admiration to the greatest show in entertainment history. With lists come inevitable omissions and controversies, and The Wire is known for amassing a selection of numerous legendary figures. This list will be my best attempt to pay homage to these characters, ranging from popular fan favorites to occasional lesser known ones who made an impact. Parts are placed in no special order.
While disagreements may still come even with a lengthy series, I contend that 30 parts will be a plentiful total to give respect and please fans simultaneously. Certain days will feature two articles and thus two parts being published, others will just be one. If you're a fan of The Wire and you find my series fulfilling, please share it with others. Pop Culture Spin appreciates your viewership and your efforts to spread the word. You will find each published entry in the series linked at the bottom of this article. Each fresh installment will link all published entries in the same spot. Landing next in the series, we have Felicia "Snoop" Pearson, played by the actress of the same name.
Yes, Felicia Pearson is both a real person and a character from The Wire. If you're looking for a quick but enlightening read, check out Pearson's memoir entitled Grace After Midnight. Specifically dealing with Snoop from the HBO universe, we had a fascinating character who was a vital part of the Marlo-Chris-Snoop-three-headed-monster. Along with Chris, she protected Marlo and conducted his dirty work. The muscle enforcing pair racked up a high body count during The Wire, often burying enemies inside abandoned houses within rundown neighborhoods.
Snoop was a unique character for multiple reasons – the hair, the voice, the swagger, the confidence – all factors that contributed to a whole personality. All of what made Snoop awesome was shown in the opening scene to season four. In need of a nail gun, Snoop went to a local hardware store and got helped out by a knowledgeable employee. The pair had an extensively detailed talk about the best item on the market, and of course, the unassuming worker had no idea the lady before him would be using this nail gun to close up walls containing corpses.
I stated during this series that McNulty/Bunk and Avon/Stringer classify as the top pairs The Wire produced. While Marlo, Chris, and Snoop were indeed a threesome in terms of loyalty, Chris and Snoop spent significantly more time together than with their leader. For their valuable time shared as an on screen duo combined with their unbelievable coldness, I would place the Chris/Snoop twosome to be third on The Wire's best duo hierarchy.
Unfortunately for Snoop, she was added to the long list of beloved characters to meet violent deaths. Michael Lee ended Snoop's life with a bullet, but not before a question, one delivered with all the above trademarks about Snoop's personality. After the single question and an answer, it was over.
"How my hair look, Mike?"
"You look good, girl."
Rest in TV peace to Snoop and all the other characters from The Wire who were taken from us.
Published Entries of my Revisiting The Wire Characters List
Part 1 – Chris Partlow / Part 2 – Jimmy McNulty / Part 3 – Bodie Broadus
Part 4 – Frank Sobotka / Part 5 – Tommy Carcetti / Part 6 – D'Angelo Barksdale
Part 7 – Marlo Stanfield / Part 8 – William Rawls / Part 9 – Bubbles
Part 10 – Ellis Carver / Part 11 – Michael Lee / Part 12 – Stringer Bell
Part 13 – Roland Pryzbylewski / Part 14 – Wee-Bey Brice / Part 15 – Lester Freamon
Part 16 – Slim Charles / Part 17 – Wallace / Part 18 – Bunk Moreland
Part 19 – Howard "Bunny" Colvin / Part 20 – Avon Barksdale / Part 22 – Clay Davis
Part 23 – Brother Mouzone / Part 24 – Cedric Daniels / Part 25 – Proposition Joe
Part 26 – Maurice Levy / Part 27 – Dennis "Cutty" Wise / Part 28 – Randy Wagstaff
Part 29 – Kima Greggs / Part 30 – Omar Little / Extra Part – Final Thoughts