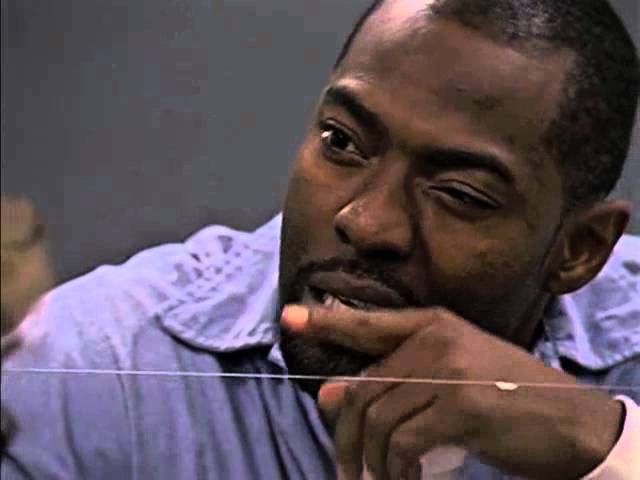 Ongoing for a serious chunk of the future, I will be revisiting some of the best characters to appear in HBO's The Wire. My series will be a 30-part piece of admiration to the greatest show in entertainment history. With lists come inevitable omissions and controversies, and The Wire is known for amassing a selection of numerous legendary figures. This list will be my best attempt to pay homage to these characters, ranging from popular fan favorites to occasional lesser known ones who made an impact. Parts are placed in no special order.
While disagreements may still come even with a lengthy series, I contend that 30 parts will be a plentiful total to give respect and please fans simultaneously. Certain days will feature two articles and thus two parts being published, others will just be one. If you're a fan of The Wire and you find my series fulfilling, please share it with others. Pop Culture Spin appreciates your viewership and your efforts to spread the word. You will find each published entry in the series linked at the bottom of this article. Each fresh installment will link all published entries in the same spot. Landing next in the series, we have Wee-Bey Brice, played by Hassan Johnson.
Wee-Bey, along with Bodie, was one of my favorite crew members of the Barksdale Organization. A respected soldier and reliable figure to conduct dirty work, Wee-Bey was loyal and never wavered in his commitment to serving Avon. The Wire gave Wee-Bey a complete personality, though, he wasn't just your dime a dozen TV drug enforcer. The man adored tropical fish and loved hot sauce. Beyond that, he played a critical role down the road after being locked up in prison.
With Wee-Bey's son, Namond, walking the wrong path, an opportunity arose in which Howard "Bunny" Colvin voiced a desire to adopt the child. At this point in The Wire, Colvin had been a positive influence on Namond's life. The kid was straightening up a bit and figured to have a chance at becoming something special if proper guidance continued. While initially unsure, Wee-Bey came to realize that Namond's best chance at a quality life rested with Bunny.
That sets the scene for Wee-Bey's best moment, and one from The Wire I'll always remember. With De'Londa attempting to keep her son and question Wee-Bey's decision, the Brice patriarch dropped knowledge and opened up.
"Remember who the fuck you talking to right here, remember who I am. My word is still my word, in here, in Baltimore, and in any place you can think of calling home, it'll be my word that finds you. Man come down here to say my son can be anything he dam please."
De'Londa interjects. "Expect a soldier."
Wee-Bey continues. "Yeah, well look at me up in here. Who the fuck would wanna be that if they could be anything else, De'Londa?"
The scene ends with Wee-Bey instructing De'Londa to let Namond go. The decision is profound in its implication – Wee-Bey realizes he can't be the father Namond needs, and he acknowledges being involved in the drug game, even in a position of power, isn't a better option than basically being anything else. Respect to Wee-Bey for being the big man. He and Bodie represented the Barksdale Organization with the utmost pride.
Published Entries of my Revisiting The Wire Characters List
Part 1 – Chris Partlow / Part 2 – Jimmy McNulty / Part 3 – Bodie Broadus
Part 4 – Frank Sobotka / Part 5 – Tommy Carcetti / Part 6 – D'Angelo Barksdale
Part 7 – Marlo Stanfield / Part 8 – William Rawls / Part 9 – Bubbles
Part 10 – Ellis Carver / Part 11 – Michael Lee / Part 12 – Stringer Bell
Part 13 – Roland Pryzbylewski / Part 15 – Lester Freamon / Part 16 – Slim Charles
Part 17 – Wallace / Part 18 – Bunk Moreland / Part 19 – Howard "Bunny" Colvin
Part 20 – Avon Barksdale / Part 21 – Snoop / Part 22 – Clay Davis
Part 23 – Brother Mouzone / Part 24 – Cedric Daniels / Part 25 – Proposition Joe
Part 26 – Maurice Levy / Part 27 – Dennis "Cutty" Wise / Part 28 – Randy Wagstaff
Part 29 – Kima Greggs / Part 30 – Omar Little / Extra Part – Final Thoughts