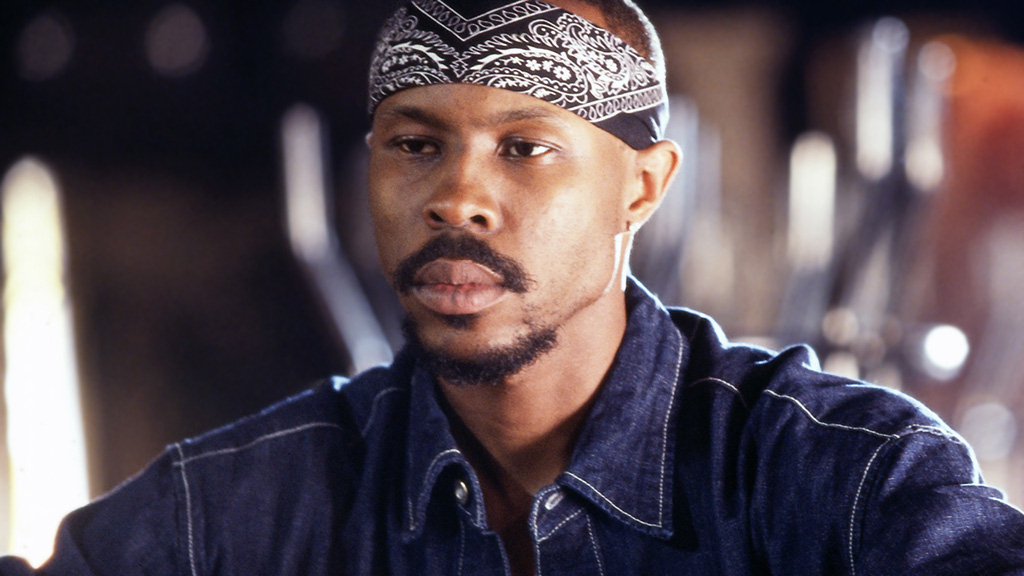 Ongoing for a serious chunk of the future, I will be revisiting some of the best characters to appear in HBO's The Wire. My series will be a 30-part piece of admiration to the greatest show in entertainment history. With lists come inevitable omissions and controversies, and The Wire is known for amassing a selection of numerous legendary figures. This list will be my best attempt to pay homage to these characters, ranging from popular fan favorites to occasional lesser known ones who made an impact. Parts are placed in no special order.
While disagreements may still come even with a lengthy series, I contend that 30 parts will be a plentiful total to give respect and please fans simultaneously. Certain days will feature two articles and thus two parts being published, others will just be one. If you're a fan of The Wire and you find my series fulfilling, please share it with others. Pop Culture Spin appreciates your viewership and your efforts to spread the word. You will find each published entry in the series linked at the bottom of this article. Each fresh installment will link all published entries in the same spot. Landing next in the series, we have Avon Barksdale, played by Wood Harris.
I consider the core four of The Wire to be Jimmy McNulty, Omar Little, Stringer Bell, and Avon Barksdale. One could argue Bubbles or others into this elite group, but I would likely draw the cutoff line after four. By this I mean these characters were popular fan favorites, a combination of legendary and important during the whole show, and are most remembered in hindsight compared to lesser HBO personalities. Of course, Avon was so critical to the show that the Barksdale Organization was ran by Avon and named in respect to himself.
Avon was known for the following (and then some) – partnership with Stringer, beef with Omar, beef (and eventual resolution) with Marlo, patriarch of the Barksdale family, connections with Brother Mouzone, and more. His reach was wide and powerful. He could casually talk business with Proposition Joe, he could subtly or aggressively disagree with Stringer, he could send his people on Omar, and by now, you get the picture. Avon was a boss if we ever saw one.
If I could claim one gripe with The Wire, and believe me when suggesting this is a stretch considering the show's status, it would be that the audience lost tabs on Avon once he was imprisoned. This is likely because with Stringer dead and the Barksdale Organization departed, Avon's character lacked a pivotal point to the series once he was criminally sentenced. Still, fans could've benefited from seeing Avon throw around his weight behind bars or have some sort of story arch dealing with other prisoners.
The disappearing act aside, Avon could easily be argued as the best character on the show. I would place him a bit lower, but there would be no reasonable counter point against anyone saying he's the top dog. If you're looking for a legendary scene from Avon, peep my article from earlier in December on his "always" clip with Marlo. This summarizes Avon's boss status perfectly and is reason to think fans could've used more content of Avon behind bars.
Since this article is the first time I've ventured into my "core four" stance, I'm super curious to hear what other fans of The Wire think. Do McNulty, Omar, Stringer, and Avon encompass the best part of the show, or should other characters be deemed equally important? Tweet me or Pop Culture Spin with your thoughts on this idea.
Published Entries of my Revisiting The Wire Characters List
Part 1 – Chris Partlow / Part 2 – Jimmy McNulty / Part 3 – Bodie Broadus
Part 4 – Frank Sobotka / Part 5 – Tommy Carcetti / Part 6 – D'Angelo Barksdale
Part 7 – Marlo Stanfield / Part 8 – William Rawls / Part 9 – Bubbles
Part 10 – Ellis Carver / Part 11 – Michael Lee / Part 12 – Stringer Bell
Part 13 – Roland Pryzbylewski / Part 14 – Wee-Bey Brice / Part 15 – Lester Freamon
Part 16 – Slim Charles / Part 17 – Wallace / Part 18 – Bunk Moreland
Part 19 – Howard "Bunny" Colvin / Part 21 – Snoop / Part 22 – Clay Davis
Part 23 – Brother Mouzone / Part 24 – Cedric Daniels / Part 25 – Proposition Joe
Part 26 – Maurice Levy / Part 27 – Dennis "Cutty" Wise / Part 28 – Randy Wagstaff
Part 29 – Kima Greggs / Part 30 – Omar Little / Extra Part – Final Thoughts