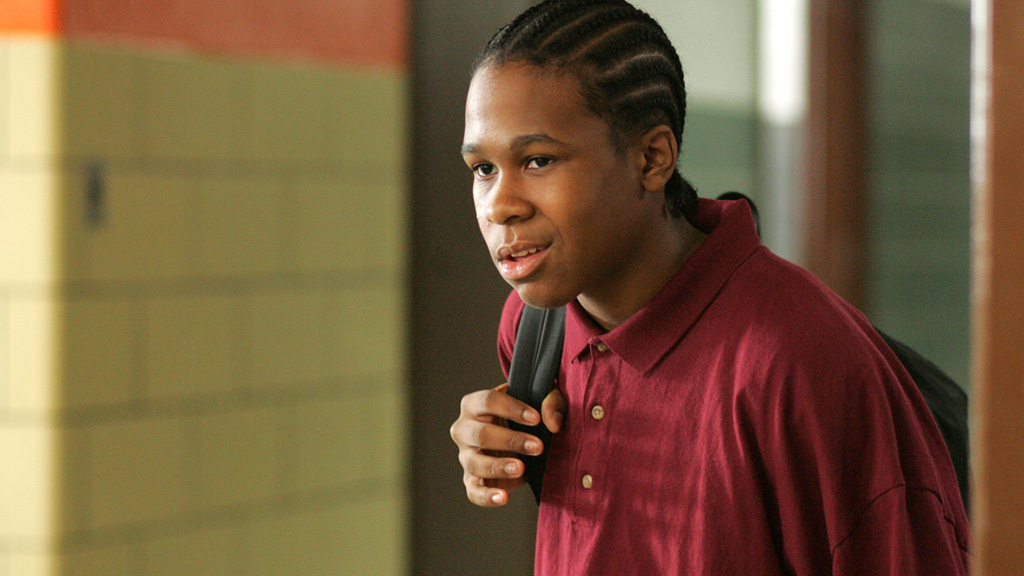 Ongoing for a couple more entries, I will be revisiting some of the best characters to appear in HBO's The Wire. My series will end up being a 30-part piece of admiration to the greatest show in entertainment history. With lists come inevitable omissions and controversies, and The Wire is known for amassing a selection of numerous legendary figures. This list will be my best attempt to pay homage to these characters, ranging from popular fan favorites to occasional lesser known ones who made an impact. Parts are placed in no special order.
While disagreements may still come even with a lengthy series, I contend that 30 parts will be a plentiful total to give respect and please fans simultaneously. Certain days will feature two articles and thus two parts being published, others will just be one. If you're a fan of The Wire and you find my series fulfilling, please share it with others. Pop Culture Spin appreciates your viewership and your efforts to spread the word. You will find each published entry in the series linked at the bottom of this article. Each fresh installment will link all published entries in the same spot. Landing next in the series, we have Randy Wagstaff, played by Maestro Harrell.
Wallace. D'Angelo Barksdale. Frank Sobotka. Randy Wagstaff. The point of mentioning these four names? An example of a few tragic characters from The Wire. Granted, Randy didn't meet violent death, but the kind spirited, lively kid that we met early in season four ended up being a tragic portion of the broken group home system. Of the four young boys from season four, Michael Lee and Randy are the only two to make my list. This is for two primary reasons – Namond Brice was annoying and too frustrating to warrant inclusion, and I felt that three or more of the four being on this 30-part list would've been excessive.
Why Randy over Dukie? Well, Dukie has been mentioned in multiple articles throughout the series, and his tragedy trajectory can be compared to that of Bubbles. Bubbles did manage to clean himself up by the show's end, but the point is that Dukie at least had a character that mirrored his symmetry. Considering a whole season of The Wire was spent with an educational focus on the young minds of America, Randy has to be included for his disappearance in the system and terribly unlucky fate, one that has unfortunately victimized countless real life children.
The biological son to Method Man's Cheese, Randy's sad end game began with selling candy at school. During this time, Randy had, without his knowledge, aided Chris Partlow's efforts to murder Lex. This deeply upset Randy and eventually labeled him with the snitch tag even though he only confided this secret to Dukie. From there, too much occurred to explain, but Randy's character arch went basically as follows – a teacher and law enforcement mishandled him (Ellis Carver in particular), word of Randy "snitching" reached Marlo's crew, and his house was burned down. Multiple unlucky twists of fate caused Randy to end up in the foster care system.
We only saw Randy once more in season five. With Bunk Moreland attempting to find out more on the Lex murder, he met with Randy at his group home. Randy was considerably bigger, more muscular, and harsher looking. He told Bunk nothing and pushed a kid out of his way upon his exit. The sweet and friendly Randy was gone and replaced with an angry youth lost in the system.
To anyone who disagrees with this selection or doesn't understand why Randy made the list over Dukie, please read this article over again and watch this scene. I can't truly put into words the tragic nature of Randy's character, and failing to include him on a 30-part list would be a major disservice.
Published Entries of my Revisiting The Wire Characters List
Part 1 – Chris Partlow / Part 2 – Jimmy McNulty / Part 3 – Bodie Broadus
Part 4 – Frank Sobotka / Part 5 – Tommy Carcetti / Part 6 – D'Angelo Barksdale
Part 7 – Marlo Stanfield / Part 8 – William Rawls / Part 9 – Bubbles
Part 10 – Ellis Carver / Part 11 – Michael Lee / Part 12 – Stringer Bell
Part 13 – Roland Pryzbylewski / Part 14 – Wee-Bey Brice / Part 15 – Lester Freamon
Part 16 – Slim Charles / Part 17 – Wallace / Part 18 – Bunk Moreland
Part 19 – Howard "Bunny" Colvin / Part 20 – Avon Barksdale / Part 21 – Snoop
Part 22 – Clay Davis / Part 23 – Brother Mouzone / Part 24 – Cedric Daniels
Part 25 – Proposition Joe / Part 26 – Maurice Levy / Part 27 – Dennis "Cutty" Wise
Part 29 – Kima Greggs / Part 30 – Omar Little / Extra Part – Final Thoughts