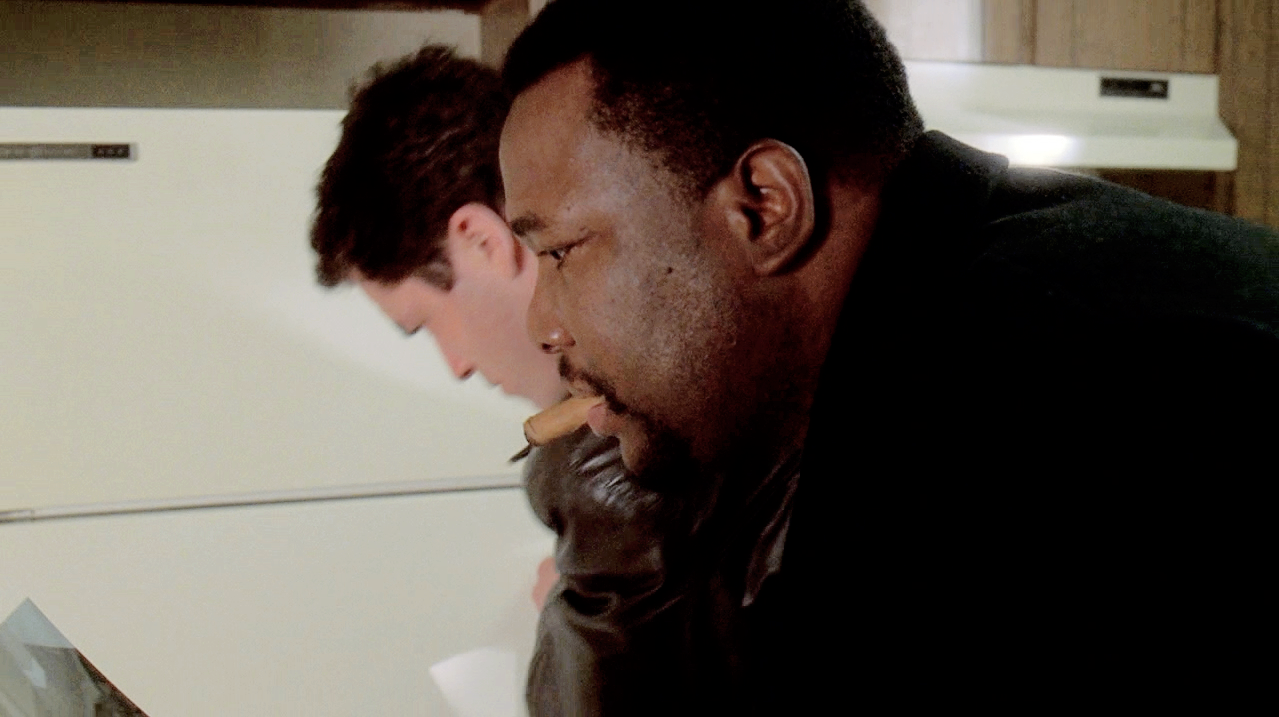 Ongoing for a serious chunk of the future, I will be revisiting some of the best characters to appear in HBO's The Wire. My series will be a 30-part piece of admiration to the greatest show in entertainment history. With lists come inevitable omissions and controversies, and The Wire is known for amassing a selection of numerous legendary figures. This list will be my best attempt to pay homage to these characters, ranging from popular fan favorites to occasional lesser known ones who made an impact. Parts are placed in no special order.
While disagreements may still come even with a lengthy series, I contend that 30 parts will be a plentiful total to give respect and please fans simultaneously. Certain days will feature two articles and thus two parts being published, others will just be one. If you're a fan of The Wire and you find my series fulfilling, please share it with others. Pop Culture Spin appreciates your viewership and your efforts to spread the word. You will find each published entry in the series linked at the bottom of this article. Each fresh installment will link all published entries in the same spot. Landing next in the series, we have Bunk Moreland, played by Wendell Pierce.
Bunk and McNulty, the combination of two names that puts a smile on the face of any The Wire fan. I consider this duo and the Avon/Stringer twosome to be the top pairings from the entire show, but don't sleep on Bunk's power as an individual. He offered some hilarious scenes and wasn't afraid to call McNulty on his nonsense. The biggest difference between Bunk and his partner was that Bunk had significantly more respect for the chain of command process.
Still, Bunk did his share of drinking and cheating on his wife. He also had an interesting relationship with Omar Little. Bunk once got Omar out of being locked up on the promise that Omar wouldn't commit any additional kills. When Omar broke his word and was later killed himself, Bunk had no sympathy. Before Omar's death, Bunk and the mythical legend took part in what's easily my favorite scene from The Wire. I dedicated an entire article to this scene back in October, and you can peep it here.
Bunk's quality of work on the job and relentlessness to solving homicides warranted him the "natural police" label, a term that was regularly thrown into The Wire. He was perhaps the most consistent detective on the show, and I'm yet to hear from any fan who disliked the Bunk character. He had fan favorite qualities throughout the entire series in addition to a reliable backbone of humor.
Failing to remember Bunk's legendary wit and drunken conversations with McNulty would be to overlook a critical component of The Wire. Whenever Bunk appeared on the screen, he commanded my attention, and his placement on this list is unquestionably deserved.
Published Entries of my Revisiting The Wire Characters List
Part 1 – Chris Partlow / Part 2 – Jimmy McNulty / Part 3 – Bodie Broadus
Part 4 – Frank Sobotka / Part 5 – Tommy Carcetti / Part 6 – D'Angelo Barksdale
Part 7 – Marlo Stanfield / Part 8 – William Rawls / Part 9 – Bubbles
Part 10 – Ellis Carver / Part 11 – Michael Lee / Part 12 – Stringer Bell
Part 13 – Roland Pryzbylewski / Part 14 – Wee-Bey Brice / Part 15 – Lester Freamon
Part 16 – Slim Charles / Part 17 – Wallace / Part 19 – Howard "Bunny" Colvin
Part 20 – Avon Barksdale / Part 21 – Snoop / Part 22 – Clay Davis
Part 23 – Brother Mouzone / Part 24 – Cedric Daniels / Part 25 – Proposition Joe
Part 26 – Maurice Levy / Part 27 – Dennis "Cutty" Wise / Part 28 – Randy Wagstaff
Part 29 – Kima Greggs / Part 30 – Omar Little / Extra Part – Final Thoughts