2014-15 NBA SEASON PREVIEW CONTENT LIST
Atlantic: Celtics | Nets | Knicks | 76ers | Raptors |Division Preview
Central: Bulls | Cavaliers | Pistons | Pacers | Bucks | Division Preview
Southeast: Hawks | Hornets | Heat | Magic | Wizards | Division Preview
Pacific: Warriors | Clippers | Lakers | Suns | Kings | Division Preview
Northwest: Nuggets | Timberwolves | Thunder | Trail Blazers | Jazz | Division Preview
Southwest: Mavericks | Rockets | Grizzlies | Pelicans | Spurs | Division Preview
Top 10 by Position: PG | SG | SF | PF | C
Top 10 Lists: Sixth Men | Sophomores | X-Factors | Rookies | Games to Watch | Comeback | Contenders | Breakouts
Articles: Assessing the Cavaliers Trio | Important Season for James Harden | Return of Paul George? | Trading Rajon Rondo | Are the Nuggets This Season's Suns? | NBA's Best Starting Five | NBA's Worst Starting Five | Now or Never for Durant and Thunder After Injury
Fantasy Basketball: Top 10 PGs | Top 10 SGs | Top 10 SFs | Top 10 PFs | Top 10 Cs | Sleepers, Studs, and Sinkholes | Analyzing the Schedule | BMF Mock Draft | Cavs and Cav-Nots | Like A Bosh | Rajon Injury Impact
Media Day: Clippers | Hawks | Kings | Knicks | Magic | Mavericks | Nets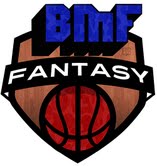 It's finally October! And you know what that means? The NBA season, and along with it, Fantasy Basketball is just around the corner. That also means that it is time to get ready and prepare for those upcoming fantasy drafts. I put together a list of fantasy basketball sleepers, studs, and sinkholes.
In the past I would normally churn out a series of articles that would delve into various strategies and analyze player outlooks for the upcoming season to help readers get ready. More and more I've come to realize that my own personal preparation is not as intense as it used to be. At the end of the day, prepping for a fantasy draft does not need to be overly complicated. The bottom line is that come draft night you should simply have an idea of how players are expected to perform in the season and classify them accordingly.
That said, I decided to come up with a hassle-free method of imparting the pre-digested news and information I've gone through. Essentially, this is my personal cheat sheet (in its most basic form) for the upcoming draft.
I've broken down the NBA players into key categories. Players you know you can count on, or "Studs;" players whom I expect to improve this season, or "On the Rise;" players whom I expect to get good value from, but might not be as high on everyone else's radars, or "Sleepers;" and finally players who may appear to be worthwhile gambles but have a history of causing the ground to collapse underneath your feet, or "Sinkholes."
STUDS
By definition these are the players whom you can count on to deliver the goods. They are your blue chip stocks, so to speak and you know what to expect from them. Of course, a proven track record will normally land you at the top of the fantasy heap and as expected these studs comprise the top players in the game.
My Top 10 players in Fantasy Basketball
*This will be the season that Lillard establishes himself as a dependable and potent force in fantasy basketball.
Not all reliable and bankable players can be found in the first round of drafts. In no particular order, here is a list of players who have shown that they can be counted on to deliver solid fantasy value:
Serge Ibaka, LaMarcus Aldridge, Al Jefferson, Dirk Nowitzki, Nicolas Batum, Chris Bosh, Paul Millsap, Rudy Gay, Mike Conley Jr., Monta Ellis, Wesley Matthews, Klay Thompson, Marc Gasol
On the Rise
I've encountered many people that are far too obsessed with finding sleepers for their drafts. While landing a sleeper for your team is a good thing, sleepers do not end up providing the most impact for your team. Speaking from experience, more often than not its the players on this list that end up doing the heavy lifting. They are players who may breakout, broke out last season and should maintain their trajectory, or are on track for their established steady improvement.
Again, in no particular order, here are the players I bump up in drafts because they are "on the rise."
Chandler Parsons, DeMarcus Cousins, Blake Griffin, Kawhi Leonard, John Wall, Goran Dragic, Andre Drummond, DeAndre Jordan, Kyle Lowry, Robin Lopez, Gordon Hayward, Derrick Favors, Kenneth Faried, Bradley Beal, Victor Oladipo, Lance Stephenson, Terrence Jones, Nerlens Noel*
*Noel already has high expectations pegged on his back from the fantasy community, despite not yet setting foot in an NBA game. I agree that his upside is worth said rank upgrades and have reserved my seat on the bandwagon.
Sleepers
These are players whom I expect to do well this season, but may or may not be on everyone's radars. That's either because they are currently underrated or because I have a differing opinion from the herd. They generally are overlooked, but take the list with a grain of salt, because with all the experts on the internet giving advice more than a few of these guys will be on the radars of drafters who do their pre-draft due diligence.
Here are the players I hope to grab at a discount late in most drafts:
David West, George Hill, Kyle Korver, Markieff Morris, Josh McRoberts, Mario Chalmers, Giannis Antetokounmpo, Wesley Johnson, Jeremy Lin, Tyreke Evans, Boris Diaw, Patrick Patterson, Tyler Zeller, Jodie Meeks, Doug McDermott, Andrea Bargnani, Darren Collison, Omer Asik
Sinkholes
These are players who look like they will help your fantasy team in the beginning, but have had a history of just crumbling underneath your feet. Even if they wind up with a decent season, Some of them, I feel are overvalued by the system and remove them off my pre-rank lists to avoid drafting them by accident. I have know I will have no regrets in passing them over in drafts. At best, they are worth a cycling add-drop in mid-season.
Dwight Howard*, Andrew Bogut, Steve Nash, Dion Waiters, O.J. Mayo, Manu Ginobili, JaVale McGee, Ben McLemore, Nene Hilario, Brandon Knight, Devin Harris, Andrei Kirilenko, Tayshaun Prince
*Due to his free-throw shooting percentage, I only keep Howard in my rankings when I am entering a draft with the specific intention of punting the category and have a specific strategy in mind. I usually adjust my entire rankings around the absence of the stat altogether.
**As a general rule, I don't draft rookies, unless they are last-round flier picks, so I unfortunately will not have the (potential) pleasure of owning the likes of Jabari Parker and Andrew Wiggins this season.
-0-
There you have it folks, the blueprint for my fantasy drafts this season. All of my teams will be composed of 99% of the names you see here. Any names that have not been mentioned in these filters are players who I consider to be ranked just right and I may consider drafting at big discounts.
If you want to discuss any of these players or just want talk fantasy strategy, feel free to hit me on twitter: @FantasyHoopla